Ten Reasons To Join Us!
Cutting Edge Research: Are you interested in researching how bio-inspired algorithms can improve security in large computer networks? How about developing prediction algorithms that can improve assistive mobile interfaces? Maybe developing new educational tools to help students learn parallel programming concepts? Or perhaps you enjoy integrating computers and the arts? Each of these cutting-edge opportunities, and more, are available to you in the Wake Forest Computer Science graduate program.
Premier Faculty: The department has thirteen full time faculty members, 11 of whom are tenured or tenure track. Dr. Robert Plemmons (shared appointment in Math and Computer Science) is a Reynolds Professor, the University's most prestigious professorship. Dr. Plemmons was previously recognized by the WFU Office of Research and Sponsored Programs for most external funding received and largest single funding award at Wake Forest University. Four faculty have won University-wide teaching awards: Dr. John – Teaching Innovation, Dr. Fulp – Reid-Doyle Prize For Teaching Excellence, and both Dr. Santago and Dr. Turkett – Graduate Student Association Teaching Award.  Dr. Pauca has recently received international coverage of his work on developing mobile apps for persons with cognitive and physical disabilities.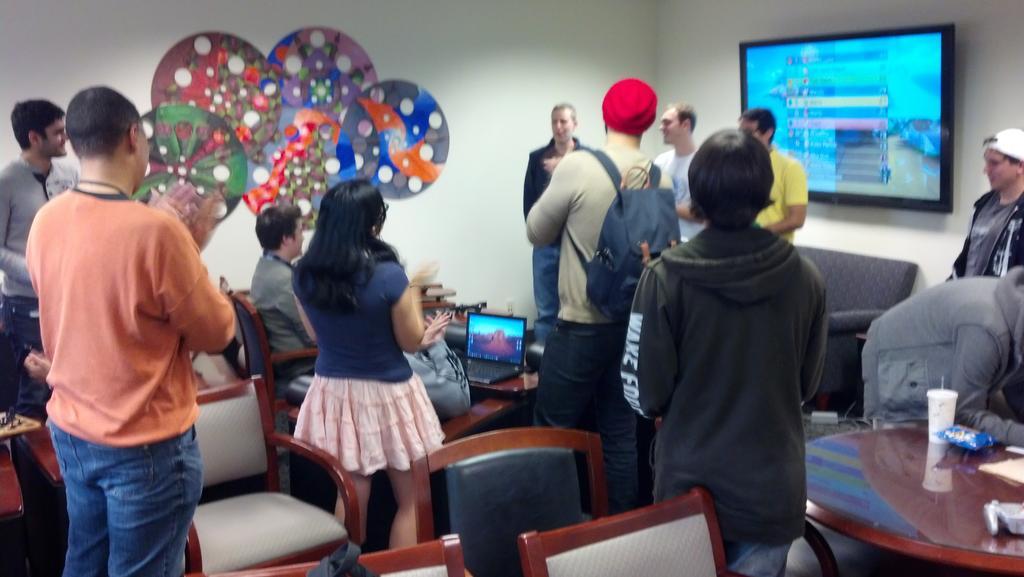 Intimately Sized Department: With a graduate-student faculty ratio of under 2 to 1, you are guaranteed personal attention. In addition, the small size of the graduate program allows for significant personal interaction between graduate students both within and outside of the classroom.
Access to Computational Resources: Within the Computer Science department, you will be provided the opportunity to work with a broad range of hardware and software, including Windows-8 based PCs, Mac OS systems, and multiple flavors of Unix environments (including Solaris and Ubuntu). The department helps to support the University DEAC cluster. The cluster, as of 2015, has 252 nodes totaling 2572 cores and a total of 18.75 TB of memory (individual nodes range from 16 to 144GB of memory).  All nodes have access to 100TB of storage fronted by a parallel filesystem.
Structural and Computational Biophysics Track: The MS in Computer Science program provides the opportunity to participate in the innovative and unique Structural and Computational Biophysics Certificate Track at Wake Forest University. This track allows you to obtain a MS degree in Computer Science as well as obtain the appropriate training across disciplines to perform research in the growing area of bio-informatics and bio-technology. This track involves the departments of Computer Science, Biology, Chemistry, Mathematics, Physics, and Bio-Chemistry.
Top-Ranked University: By enrolling at Wake Forest, you will be joining a university ranked 27th among national universities in the 2014 edition of U.S. News & World Report's guide, "America's Best Colleges." Opportunities exist to interact with the programs at the highly ranked Bowman Gray School of Medicine, as well as with the Schools of Business.  Two new Analytics programs at the School of Medicine and the Schools of Business should provide significant cross-program opportunities.
Technology-Centric Campus: Every campus building has high-speed wired internet connections as well as WiFi internet access.  Upon matriculation, Computer Science graduate students are issued ThinkPad laptops to assist them with their graduate studies. Upon successful graduation from the Graduate Program in Computer Science, the graduating student is able to take ownership of the ThinkPad.
Diverse Opportunities: Wake Forest University provides significant opportunities to graduate students to extend one's education beyond the classroom. Two such opportunities are Graduate Richter Scholarships and interaction with the University Center for Entrepreneurship and the Innovation, Creativity, and Entrepreneurship (ICE) program.  Richter Scholarships are competitively awarded for students proposing an independent study project requiring travel away from Winston-Salem, typically to an international location. This project should combine both the student's research interests as well as a service component. The University Center for Entrepreneurship and ICE provide education, mentoring, meeting spaces, and the possibility for competitive funding for new business ideas.
Convenient Location: Wake Forest University is located in Winston-Salem, NC – in the heart of the North Carolina Triad region. This places the department within an hour and a half of Raleigh-Durham-Chapel Hill and the Research Triangle Park, the technology heart of the Southeast. Blacksburg, VA, home of Virginia Tech, is also within a 2-hour drive. The Triad area is part of the I-85 Corridor, dubbed the Booming Business Belt, that stretches from Virginia to Alabama, tracing its way through Raleigh, the Triad, Charlotte, Greenville-Spartanburg, and Atlanta. Wake Forest is easily accessible via air by flying into Piedmont Triad International airport (GSO).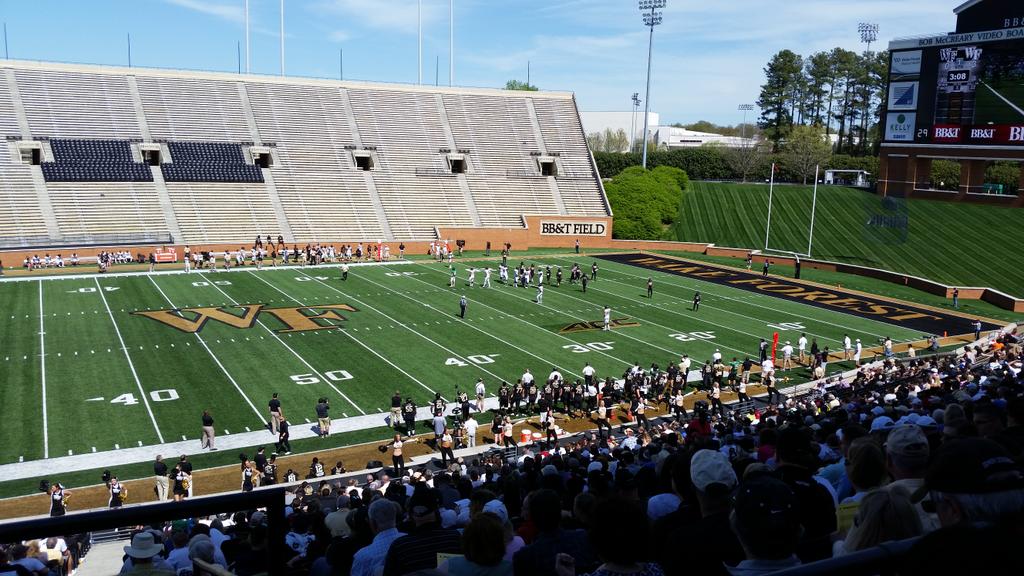 Great Atmosphere: Outside of the classroom, opportunities abound! Feel free to attend premier NCAA Division I sports for free as a student – soccer, field hockey, and golf are usually all nationally ranked! Explore the majestic home of R.J. Reynolds, the tobacco magnate whose former residence sits right next door to the University. Visit Old Salem, the early 18th-century settlement preserved today as a living history museum. Set out for a day of hiking at Pilot Mountain State Park, or drive a little further and reach the NC Blue Ridge Mountains and Appalachian Trail.