STEM Incubator
STEM
Incubator
A hands-on and fun introduction to
Science, Engineering, Technology, and Mathematics
CSC 192 and CSC 192h The STEM Incubator
A one-credit course for creative scientific exploration and computational problem solving
"STEM" is the acronym for science, technology, engineering, and mathematics.  STEM education is an interdisciplinary approach to learning where rigorous academic concepts are coupled with real-world lessons as students apply science, technology, engineering, and mathematics in contexts that make connections between school, community, work, and the global enterprise enabling the development of STEM literacy and with it the ability to compete in the new economy. (Tsupros, 2009)
Benefits of joining the STEM Incubator team
Access to the STEM Lab along with its specialized hardware, software, and other electronic devices.
Involvement in collaborative, hands-on projects in a chosen area of interest.
Faculty and upper-class student mentors to provide guidance on STEM projects, courses, programs, and employment.
Experience in computational thinking, an essential skill that adds value to any academic portfolio.
Four sections of the STEM Incubator, CSC 192, and four sections of the STEM Incubator Honors, CSC 192H, will be offered in Fall 2015.
CSC 192 A and 192H A STEM Robotics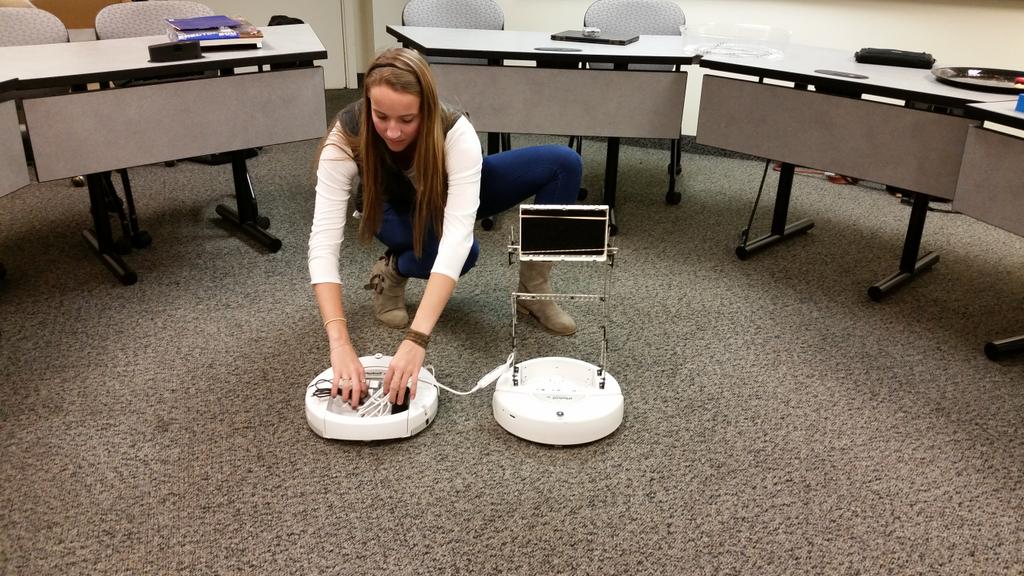 The challenge for this STEM section is to control a robot, under human control and then autonomously, to navigate a course from one wall to the other. Student will learn about simple robots and controls, computational problem solving, algorithm development, simple machine learning and AI, and basic Python programming. If the challenge is met, a friendly competition will be held to see which robot can navigate the course most quickly. While students will be provided considerable guidance and mentoring, the are free to be creative and to fail (failing often is a great way to learn). No experience is needed or is expected, and often it is exactly the least informed who come up with the most original ideas. See you in August!
Pete Santago, PhD
ps@wfu.edu
Paul Whitener
whitenpm@wfu.edu
CSC 192 B and 192H B  STEM Incubator in Bioinformatics
Computer algorithms are helping to expand the scientific boundaries of much of the field of biology. This incubator is designed to introduce the fields of bioinformatics and computational biology. Students will be exposed to computational tools that can help us answer fundamentally important questions about life (how close are humans to chimps? what genes are likely involved with cancers?) We're starting with the basics, so no need for prior experience in biology or computer science!
William Turkett, PhD
turketwh@wfu.edu
CSC192 C and CSC192H C STEM-3D Printing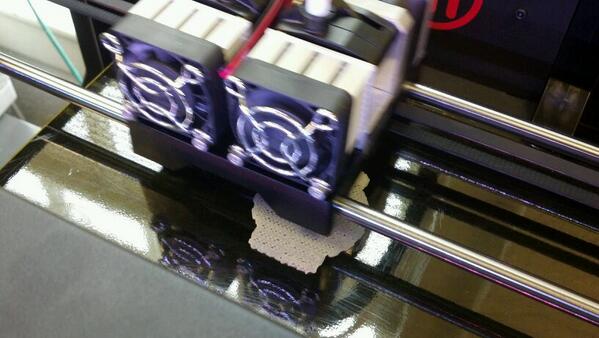 Students will explore the hardware and software involved in 3D printing. They will learn how to use the department's 3D printer (MakerBot Replicator 2X). They will also become familiar with the use of 3D modeling software like Tinkercad, SketchUp, Autodesk 123D Design, and OpenSCAD. STEM incubator sections working on other projects will challenge the 3D printing group to print items needed for their work.
CSC 192 D and 192H D STEM – Sensors and Human Computer Interaction
Data-collecting sensors are becoming ubiquitous across all aspects of society. Optical sensors collect image data remotely, GPS sensors track geographic location, accelerometers track motion, others can track heart rate and other such physiological data. This STEM course is an exploration of applications of these types of sensors for humanitarian purposes. Current and past projects include development of self-navigating drones, heart rate monitors for stress awareness, and translation of american sign language to voice. Students work in teams of three, along side an upper level computer science student, exploring such applications. Students are expected to work independently about three hours each week as a team. A final brief team presentation and demo will take place during our STEM fair at the end of the semester.
Article: Sonar-assisted human navigation:
Students and professors develop a novel way to help those with visual impairment