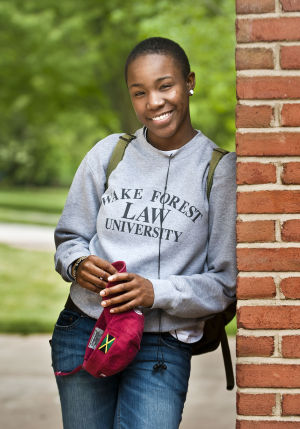 Graduating seniors and recent alumni are encouraged to apply to these post-graduate opportunities in service and community engagement.
The Autry Fellowship
The Autry Fellowship provides a one year opportunity for recent college graduates to address the pressing issues of inequity in the South as a full-time, paid staff member at MDC. The ideal Autry Fellow is committed to advancing social equity and helping communities in the South close the gaps that separate people from opportunity. Deadline to apply is early January.
Coro Fellows Program in Public Affairs
The Coro Fellows Program provides an intense one year experience in team management directed at ameliorating social problems in urban America. Coro Fellows receive assistance for an academic year of coursework, combined with field assignments related to public policy or media, at one of several Coro Centers in the United States. Students are charged tuition but can apply for scholarship assistance. Students may apply directly to the Coro Fellows Program but should advise the Wake Forest Scholars program of intent to apply. Suggested campus deadline: December 1.
Herbert Scoville Jr. Peace Fellowship
The Herbert Scoville Jr. Peace Fellowship Program invites college graduates to apply for full-time, six-to-nine month fellowships in Washington, DC. Outstanding individuals will be selected to work with nonprofit, public-interest organizations addressing peace and security issues. Applications are especially encouraged from candidates with a strong interest in these issues who have prior experience with public-interest activism or advocacy. Deadline: Early January for acceptance during the Fall semester.
Knowles Math & Science Teaching (KSTF) Fellowships
The KSTF teaching fellowship program supports those with a bachelor's degree in science, engineering, or mathematics and who are committed to teaching high school math or science in public schools. This fellowship supports teachers both professionally and financially for up to five years. During the first year of the fellowship, recipients will participate in a teacher credentialing program. In following years, fellows will begin a career in teaching and will continue to receive training. Fellows come together as a group three times a year for a professional meeting and local mentors are available for support throughout the year. In the first year, tuition assistance and a monthly stipend are given while working towards credentialing. Full-time teachers in the program are eligible for grants and summer professional development/living funds. Around 13-15 students are chosen annually. Deadline: mid-January.
The Samuel Huntington Public Service Award
The Samuel Huntington Public Service Award is given to one or two graduating seniors a year. This award provides a $10,000 stipend for the recipient to complete a service project of his or her choosing domestically or abroad. Students may propose to complete their service project on their own or through a religious, community, governmental, or educational organization. Awards are based not only on the merits of the service proposal, but also on academic record and personal achievements. The $10,000 stipend is provided in two payments, $5,000 at the beginning of the project and $5,000 upon receipt of a six-month progress report. Around 85 graduating seniors apply each year. Deadline: mid-January.
The following link offers information on a variety of international and domestic teaching opportunities: http://www.oberlin.edu/career/students/gap_year_teach.html