Main Content
This is part of a series highlighting new faculty in the Undergraduate College at Wake Forest.
By Alex Abrams
Erin Henslee returned to the United States from England, and Kyle Luthy moved back to the East Coast after working for the U.S. Navy in San Diego.
Lauren Lowman simply traveled from one part of North Carolina to the other after completing her Ph.D. at Duke University this summer.
The three newest Assistant Professors in the Department of Engineering have shown in their own ways that they are not "typical" faculty hires. That is exactly what the department was looking for as it expanded following its inaugural year at Wake Downtown in 2017-18.
"Even though they're all coming in at the Assistant Professor level and starting from an academic point of view at the same point, they're each bringing a very diverse set of experiences and adding that to the department," said Olga Pierrakos, Professor and founding Department Chair.
The department was specific during the hiring process. It wanted to find faculty members who fit Wake Forest University's vision of providing a new generation of engineers with an integrated liberal arts education that also emphasized Pro Humanitate.
That vision differs from Engineering programs at other schools, and while it narrowed the department's search, Henslee, Luthy, and Lowman stood out because they are teacher-scholars who fit that model.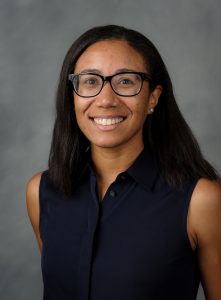 Pierrakos described Lowman as "sort of the ultimate liberal arts engineer." She had other interests as an undergraduate student and earned a Bachelor's degree in Public Policy Studies before discovering a passion for Engineering and pursuing a Ph.D.  Her research in Civil and Environmental Engineering examines how disturbances related to weather, climate, and land use affect ecosystem productivity and self-sustainability.
"Just to see someone that succeeded with a Public Policy undergrad and doing amazing things in looking at simulations of climate change around the water cycle, it was just really impressive." Olga Pierrakos, Professor and founding Department Chair
Luthy, meanwhile, showed a versatility that WFU hopes to instill in its students.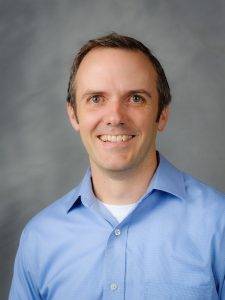 During his work as a computer engineer and a project manager with a military research lab, Luthy went beyond his expertise to delve into issues involving Mechanical Engineering, Materials Engineering, and fluid mechanics.
"He showed a whole different side of the real world with an open mind around how engineers need to perform to be successful in the real world, and it just spoke to the versatility that we're trying to build in the program," Pierrakos said.
Along with that versatility, the department hopes to develop more well-rounded engineers with the addition of Henslee, who accepted a position at the University of Surrey after receiving a Ph.D. in Biomedical Engineering from the school.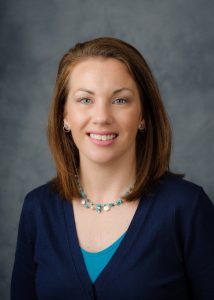 In her role at Surrey, Henslee supported graduate students and postdoctoral scholars in their development as engineers, researchers, and scientists.
"That to me showed her valuing of the development of the entire person," Pierrakos said. "She also had experience in teaching, so she brought a lot of layers."
Meet the New Faculty
| | | |
| --- | --- | --- |
| Name | Title | Field of Study |
| Erin Henslee | Assistant Professor | Biomedical Engineering |
| Lauren Lowman | Assistant Professor | Civil/Environmental Engineering |
| Kyle Luthy | Assistant Professor | Computer/Electrical Engineering |