By Bethany Leggett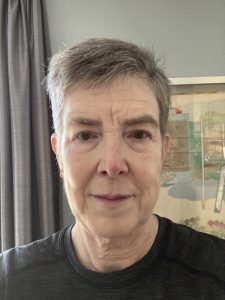 Professor Laura Mullen has been appointed as the William R. Kenan Jr. Chair in the Humanities. Mullen — whose scholarship covers poetry, experimental prose, criticism, fiction, non-fiction, and film poetry — will begin her appointment within the Department of English at Wake Forest in July.
The interdisciplinary focus of the position, along with the teacher-scholar model that Wake Forest is known for, drew Mullen to consider joining the faculty at Wake Forest. "My teaching and research/creative activities energize and reinforce each other, and I could see from the job description that Wake Forest understood that relationship," Mullen said.
For the past 17 years, Mullen has been expanding the minds of her creative writing students at Louisiana State University, where she also served as the Director of Creative Writing. Poetry has always been central in her esteemed career, including her selection as Brown University's Poet-in-Residence twice, first in 2001 and then again in 2017, and as a visiting poet at Columbia College in 2003. Other higher education institutions where Mullen has worked include Colorado State, the University of Miami, and Colby College.
Jessica Richard, Chair of the Department of English, says the English faculty are enthusiastic for Mullen to join its ranks, especially as the creative writing minor continues to grow. "Her work as a creative writer is of the highest distinction. Her nationally known, wide-ranging work is both sophisticated and accessible," Richard said. When members of the department first met Mullen during the interview process, they were impressed by her eagerness and versatility as a teacher. "She made it clear that she is eager to contribute far beyond the creative writing program, from First Year Seminars to introductory and advanced literature courses to interdisciplinary courses," Richard said.
Alongside teaching, scholarship has been an essential charge for the Kenan Chair in the Humanities since the position was established decades ago. Dean of the College Michele Gillespie said, "Laura Mullen embodies the teacher-scholar ideal. She embraces the 'both-and' tension of being a brilliant thinker, scholar, and writer who cares deeply about her students, firing their curiosity, and helping them make sense of the world and themselves, in all their possibility, in wholly new ways."
Mullen joins a storied lineup of Kenan chairs who left lasting legacies for their students and their chosen fields of interest. Germaine Brée, an internationally recognized scholar of modern French literature, brought to life the works of Albert Camus, Jean-Paul Sartre, and Marcel Proust for thousands of students during her time as Kenan Chair of the Humanities from 1973 to 1984. Allen Mandelbaum, one of the world's most acclaimed English translators of Dante's Divine Comedy, taught Classical poetry and Italian literature for decades when he was the Kenan Chair of the Humanities from 1989 to 2008. Most recently, Julian Young transformed the minds of his Philosophy students while continuing his prolific career as a preeminent scholar during his chairship from 2010 to 2018.
For Mullen, the Kenan Chair in the Humanities is a chance for growth for her students and for herself. "I am interested in exploring and expanding both my creative practice and my capacities as a teacher and mentor. I wanted room to grow, and the Kenan Chair is clearly the perfect opportunity," she said.
---
A Conversation about Interdisciplinarity with Laura Mullen (Q&A)
Answers have been edited for length and clarity.
How has interdisciplinarity woven its way through your academic career?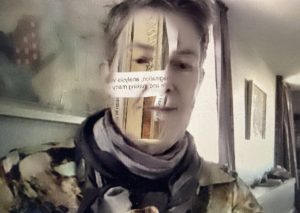 My first position was at Colby College as a visiting assistant professor in 1989, and I was given an office with a computer in it (an Apple, by the by). That's an image for the way in which interdisciplinarity has woven its way through my academic career. As versus a typewriter (not that people haven't done fabulous visual work on the typewriter), once you fire up a computer, linked to the internet, you are immediately deep in the interdisciplinary, having entered a bubbling, spitting, erupting, volcano of possibilities, where disciplines and genres are melting and reforming … In my work as a teacher, I have been able to make my commitment to the interdisciplinary count: offering cross-listed courses which allow poets to work with paper-makers and filmmakers, and reshaping my intermediate poetry workshop so that it includes conceptual art, performance, and movie-making. But technology makes all that easy (my students use their phones to make movies); the world we inhabit now is always already multi-modal. I think the key — and I learned this from the composer Nathan Davis, who wonderfully included the cell phones in the audience in a work for choir — the key is to say yes to the full array of possibilities as they are opening: to say yes thoughtfully, carefully, creatively, and critically.
Just as you tackle the idea of shifting perspectives, representation, and identity in your work, you shift style as well, having published prose, non-fiction, and fiction and collaborated with the visual arts. What do you enjoy about using different mediums?
I have published in many genres, but isn't genre, like gender, mostly a marketing device? We do like categories — especially when we're shopping. But they're mostly fairly arbitrary, the labels, though the distinction between "this happened" and "I made this up" remains, in all its complexity, terribly important. I enjoy, in using different mediums, the freedom to follow a question wherever it leads. I like to think-feel or feel-think (for they are entangled) as far as I can go, no matter the territory … I don't want to stop exploring where land turns to water — for instance: I'll make a raft of whatever is around in order to go on …. The different mediums are urgent improvisations forward into the voyage of the inquiry (what Virginia Woolf called The Voyage Out), which is the question of how to live and love. And I appreciate the fact that a new medium is a new message — as what we say and how we say it are inextricable.
Poetry, in particular, you said you are drawn to. What is it about this form that fulfills something unique for you?
At this point "poetry," for me, includes librettos and movies and performances … but, in terms of the literary form, I like the fact that there's so much to think of all at once: sound and sense, form and content, tradition and innovation, enjambments and punctuation, intuitive associations and logical connections, maybe some narrative, always the syntax, diction, imagery … Poetry (and that word describes, now, a vast field of possibilities), as an activity, takes place on a lot of levels at once, and each move on a horizontal level impacts all the vertical games being played … To help make this clearer, there are no synonyms: you cannot change a word and keep the meaning or everything we mean (connotation, denotation, historical and present use…) by "the meaning." Poetry makes vivid the embodied material, the all-or-nothing aspect of every gesture, every implication of presence, the whole why-are-we-here question. It matters.
What is invigorating for you as a teacher?
I love teaching so much it's a little hard to answer that question. But I approach my students with real interest in who they are, what their experience has been, and what they want their exploration to be. And I look for ways to help them find their particular vision and voice — and to connect it to the collective, on-going conversation. As a teacher, I feel like a genie released from a bottle. To be in the classroom (even the zoom classroom): Open the magic cave of the University, rub the bottle marked Creative Writing and I appear in a puff of smoke to ask "What do you want to learn? What would you like to explore? Where would you like to go? What distant land would you like to visit? What superpowers would you care to nourish and enjoy?" And that is where my analogy fails, and in its failure, expands: My students are the ones who have the magic, not me. I help students locate, hold onto, and improve their spectacular gifts, so they can use them for the rest of their lifetimes — and that thrills me.
What excites you when you look toward your start here at Wake Forest?
I am excited about working with the well-informed, disciplined-but-interdisciplinary, and infinitely valuable minds and hearts of the students, inspired by/in the company of extraordinary colleagues. And I am really happy to be arriving as the African American Studies Program is starting up. I'm hoping to find colleagues as interested in interdisciplinarity as I am, and I am looking forward to enjoying the superb resources of Wake Forest and the consequent ability to give my students more of what they need and want, supported by an institution that is committed to the humanities. In that context, I hope to continue giving students the experience of truly magical, transformative, encounters with artists, writers, musicians — through their work, but also in person. The maker — it's Amiri Baraka who taught me this, and I came to it late — the maker is more important than anything he or she makes, and I want my students to have rich and rewarding encounters with the makers who are searching out ways to be human, now. It's likely to be in the humanities and, most of all, in the arts, working across disciplinary and cultural boundaries, that we're going to find our real, our soulful, our sustaining and sustainable agility. I'm looking forward to giving my students the chance to meet others like themselves: people who are dealing with (dwelling in) uncertainty creatively. Of course I am dreaming forward: into the other side of the pandemic, when the fact of presence will be even more, ever more, recognizable for the astounding miracle it is.
Previous Kenan Professors of the Humanities
Germaine Brée was the Kenan Professor of the Humanities from 1973-1984. An internationally recognized scholar on 20th century French literature, Brée was a defining voice in the scholarship and teaching of André Gide, Jean-Paul Sartre, Marcel Proust, Marguerite Duras, Samuel Beckett, and Albert Camus. Camus, in particular, was a large focus of her career after she befriended him while she served with the French Resistance during World War II. For her war service, she would receive a Bronze Star and was named to the Legion of Honor by the French Government. Her prolific academic achievements at Wake Forest and beyond introduced a new generation to French literature, including the field of French female authors. She received a Fulbright grant to lecture at the University of London in 1962; was elected President of the Modern Language Association in 1975; and was named a Commander of the Order of the Academic Palms by the French government in 1989. She received more than 25 honorary degrees from universities across America, and Wake Forest bestowed its highest honor, the Medallion of Merit, to Brée in 1994. ZSR Library's Special Collections and Archives contains the collection of Germaine Brée Papers. 
---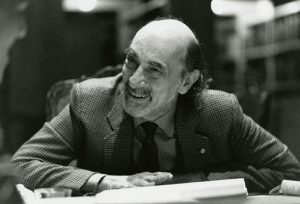 Allen Mandelbaum was the Kenan Professor of the Humanities from 1989-2008. Mandelbaum received worldwide recognition for his English translations of classical poetry, including Ovid's Metamorphoses, Homer's Odyssey and Virgil's Aeneid, which won the National Book Award in 1973. It was his meticulous translation of Dante's Divine Comedy that garnered him even more scholarly acclaim, and the translation continues to be used today. The recipient of numerous honorary degrees and awards, including the Presidential Cross of the Order of the Star of Italian Solidarity and the Gold Medal of Honor of Florence, Italy, he was a finalist for the Pulitzer Prize in poetry in 1994. Mandelbaum was celebrated across the globe for his scholarship and published works. In addition to his translations, Mandelbaum published several volumes of his own verse. At Wake Forest, Mandelbaum left a lasting impact on his students and fellow faculty members. ZSR Library's Special Collections and Archives contains the collection of Allen Mandelbaum's Papers. 
---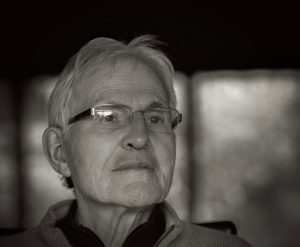 Julian Young was the Kenan Professor of the Humanities from 2010 to 2018. Young came to Wake Forest from New Zealand, where he had spent four decades teaching as a professor at the University of Auckland. Recognized internationally for his work involving German philosophers in the 19th and 20th centuries including Arthur Schopenhauer, Friedrich Nietzsche, and Martin Heidegger, Young's prolific career includes 16 books and numerous published articles. In 2010, Young's book Friedrich Nietzsche: a Philosophical Biography won the PROSE award for philosophy by the Association of American Publishers. During his time at Wake Forest, Young organized a major conference on Nietzsche and Community in April 2012, then published an edited volume based on the papers presented at the conference.