Main Content
This is part of a series highlighting new faculty in the Undergraduate College at Wake Forest.
By Alex Abrams
Regina Cordy has examined the spread of malaria in primates and the microbes that can be found on the Boston public transit system.
Sheri Floge is an expert on plankton and the vast array of viruses in the ocean.
The two newest Assistant Professors in the Department of Biology come to Wake Forest University with impressive credentials but very different approaches as microbiologists.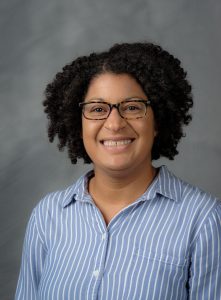 Cordy has conducted field work on blood diseases in Africa, while Floge has traveled along shorelines to study viral infections and nutrients in the ocean.
Despite their different areas of expertise, Cordy and Floge impressed the Biology department with their abilities to think outside of the box, research topics that are often ignored, and examine problems on a global scale.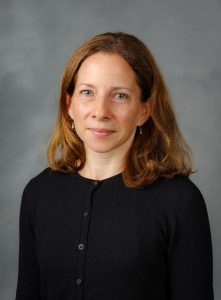 "Sheri Floge is a microbiologist. She's an ecologist. She's a virologist. She's an oceanographer. She's a marine biologist," said Susan Fahrbach, Reynolds Professor of Developmental Neuroscience and Department Chair. "She's comfortable and she can teach any of those courses.
"Regina Cordy is a parasitologist. She's a microbiologist. She is a global health specialist. She has worked with primates, and she has studied microbes on surfaces in subways."
Initially, the department intended to hire only one Assistant Professor whose expertise was in Microbiology. However, the department had two open faculty positions after the recent retirements of longtime Biology Professors Gerald Esch and Ray Kuhn.
Esch and Kuhn had combined for more than 100 years of research and teaching experience.
"We took a deep breath and said, 'We can't replace all that wisdom and experience exactly, but we could sort of put that together with what we perceive 21st-century Biology is going to need.' And we sort of pressed a reset button on that." Susan Fahrbach, Reynolds Professor of Developmental Neuroscience and Department Chair
When Cordy and Floge applied for the same Assistant Professor position, the department determined that both biologists would be great additions to WFU's faculty.
Cordy was recently quoted in a Los Angeles Times article on the microbes found in the Hong Kong subway system. Her particular research examines how hosts might have much different reactions to an infection, such as contracting malaria from a mosquito bite.
Floge, meanwhile, works under the theory that "oceans are a soup of viruses" that affect microorganisms and the food webs that form in oceans. As part of her research at WFU, she will created fake "lab oceans" where she can affect the viruses in the water.
"She can bring the ocean to the ground floor of Winston Hall," Fahrbach said.
Meet the New Faculty
| | | |
| --- | --- | --- |
| Name | Title | Field of Study |
| Regina Cordy | Assistant Professor | Microbiology |
| Sheri Floge | Assistant Professor | Microbiology |