Main Content
This is part of a series highlighting new faculty in the Undergraduate College at Wake Forest.
By Alex Abrams
All three counselor educators have unique backgrounds, having grown up in different parts of the world and studied at different universities in the United States.
However, Isabel Farrell, Michelle Mitchell, and Nikki Elston have something in common aside from simply being the newest faculty members to join Wake Forest University's Department of Counseling.
They are an impressive group of recent college graduates who will bring fresh ideas and develop multicultural curricula and research – two qualities the department sought when it launched its national search to fill several faculty positions.
"That's what we emphasized when we did the search," said Nathaniel Ivers, Assistant Professor of Counseling and Department Chair. "We were looking for individuals who were either fresh out [of college] or had a few years' experience, but we were just looking for the best person."
The three hires are starting their first faculty positions. Farrell and Mitchell come to WFU as Assistant Professors, and Elston will teach graduate-level courses as an Assistant Teaching Professor with an expertise in suicidal ideations.
Born and raised in Venezuela, Farrell moved to the United States when she was 17 years old. Her personal experiences have influenced her research, which focuses on the counseling of Latina/o immigrants on the difficulties of transitioning to life in a new country.
Mitchell, meanwhile, stood out during the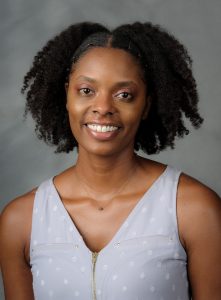 hiring process with her expertise in social justice and multicultural counseling. She will be able to teach several cultural courses that the department offers to graduate and undergraduate students, both on-campus and online.
"They're coming from a program that has similarities to our own but also differences. And learning what it means to be a counselor educator, I think, will help us develop culture in our department." Nathaniel Ivers, Assistant Professor of Counseling and Department Chair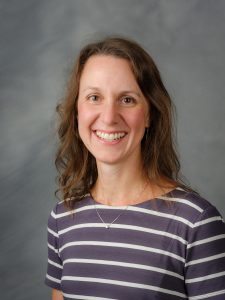 The department's emphasis on adding faculty with diverse perspectives and research included looking for candidates who studied at different universities.
That approach was reflected in the hiring of Farrell (University of Tennessee), Mitchell (University of Central Florida), and Elston (Georgia State), who have each received a Ph.D. in the past few months.
"Bringing in faculty members who have been supervised in their teaching relative to this new crop of students, I think that will be very helpful," Ivers said. "They may have a different mentality than we've had to help us change up some of the things we do."
Meet the New Faculty
| | | |
| --- | --- | --- |
| Name | Title | Field of Study |
| Nikki Elston | Assistant Teaching Professor | Suicide prevention |
| Isabel Farrell | Assistant Professor | Counseling Latina/o immigrants |
| Michelle Mitchell | Assistant Professor | Social justice/Multicultural Counseling |