Main Content
This is part of a series highlighting new faculty in the Undergraduate College at Wake Forest.
By Alex Abrams
Jane Ryngaert is the type of macroeconomist who pays close attention to people's predictions on inflation, sifting through data to try to see the bigger picture with the economy.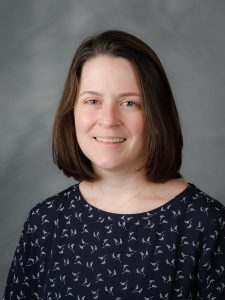 Her research is on inflation expectation, in which surveys are conducted to try to determine what the inflation rate will be in the near future, whether the next quarter or the next year. Her work caught the attention of Wake Forest University's Department of Economics.
When the department decided to fill an open tenure-track position, there was some consideration about what sort of economist to hire. In the end, the department felt an Assistant Professor like Ryngaert who focused on Macroeconomics could provide immediate help.
"This is her first job after grad school, and hopefully she'll be here for the rest of her career. That's the plan," said Sandeep Mazumder, Associate Professor of Economics and Department Chair.
Mazumder is a macroeconomist like Ryngaert, who recently received her Ph.D. from the University of Texas. Her arrival to the department comes at a good time since WFU hosted the 14th Annual Conference of Macroeconomists from Liberal Arts Colleges in early August.
"The study of inflation expectations is not new. What is new that she is doing is diving into this aggregation process. So how do we take the individual numbers that people are saying and put them together and what noise is coming out of that? You can actually measure the exact noise in the data." Sandeep Mazumder, Associate Professor of Economics and Department Chair
In addition to Ryngaert, three visiting faculty members have returned to the department for a second year – Visiting Associate Professor Megan Regan and Visiting Assistant Professors Bilal Celik and Andrew Graczyk.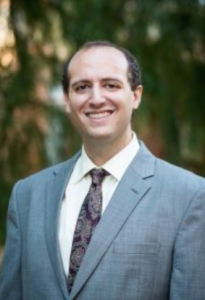 Celik will teach Introduction to Economics and perhaps some Microeconomics classes, while Graczyk will help with Macroeconomics courses.
At the same time, Regan will continue to teach the required core Applied Econometrics while taking a leave from her position as an Assistant Professor of Economics at Salem College. She taught the class at WFU during the 2017-18 academic year.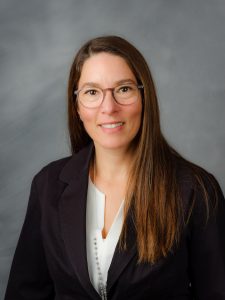 "It was actually very last minute that we had to fill in for some classes, and she stepped in and she's taught that class before. She did a great job," Mazumder said. "So it was a natural invitation for us to say, 'Hey, we would love for you to stay on and continue teaching for us this year.' And she accepted."
Meet the New Faculty
| | | |
| --- | --- | --- |
| Name | Title | Field of Study |
| Bilal Celik | Visiting Assistant Professor | Public Economics |
| Andrew Graczyk | Visiting Assistant Professor | Asset bubbles |
| Megan Regan | Visiting Associate Professor | Poverty and risk |
| Jane Ryngaert | Assistant Professor | Macroeconomics |