Main Content
This is part of a series highlighting new faculty in the Undergraduate College at Wake Forest.
By Alex Abrams
Dani Parker Moore is familiar with Wake Forest University's campus. She also understands the challenges of providing an education for marginalized kids.
When the Department of Education decided to fill its need for a faculty member who has an expertise in critical multicultural education, Parker Moore seemed like an obvious and an outstanding choice.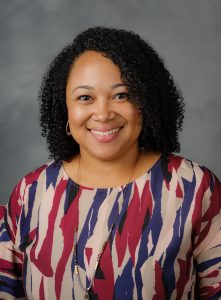 As Director of the Children's Defense Fund's Freedom School program at WFU, Parker Moore oversaw efforts to ensure that dozens of elementary school students maintained their reading skills and did not fall behind during their summer breaks.
Parker Moore has transitioned from her work with WFU's Anna Julia Cooper Center to join the Education Department as an Assistant Professor.
"She is very well-positioned to develop some really powerful studies on the impact the Freedom School has on the students who are enrolled in it," said Adam Friedman, Professor of Education and Department Chair. "At the same time, she is working on two different books."
"She has that research. She has that experience and ability already coming in, and so we're really confident that she'll do a really great job in terms of research." Adam Friedman, Professor of Education and Department Chair
In her new role, Parker Moore will help WFU students who will almost certainly face issues involving diversity in the classroom when they start working in schools after graduation.
She will teach a course entitled Teaching Diverse Learners, which addresses the different strategies needed to educate students who are either unable to communicate fluently in English or have special needs. In the past, adjunct faculty members taught the class.
"We have an acute need in our department for someone who has expertise in critical multicultural education. That's just not something we have within our faculty," Friedman said. "We have a great faculty. They're fantastic, but we just don't have somebody that does that cutting-edge research."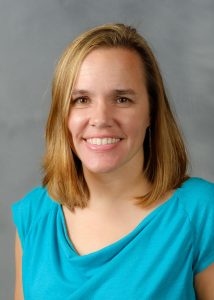 Parker Moore will bring that knowledge to the department. At the same time, the faculty will benefit from the return of Laura Bilton as a Visiting Clinical Instructor and the arrival of Colleen Fitzpatrick as a Teacher-Scholar Postdoctoral Fellow.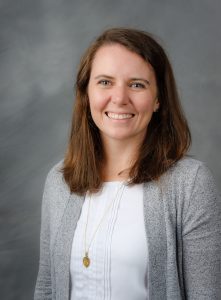 Bilton will teach introductory classes and coordinate the placement of WFU students in schools for classroom training. Fitzpatrick, meanwhile, will teach courses on Social Studies education while working closely with Friedman on research.
Meet the New Faculty
| | | |
| --- | --- | --- |
| Name | Title | Field of Study |
| Laura Bilton | Visiting Clinical Instructor | Field placement |
| Colleen Fitzpatrick | Teacher-Scholar Postdoctoral Fellow | Social Studies education |
| Dani Parker Moore | Assistant Professor | Critical multicultural education |