Main Content
­­­­This is part of a series highlighting new faculty in the Undergraduate College at Wake Forest.
By Alex Abrams
As soon as Paul Escott announced his plans to retire, Wake Forest University's Department of History knew it would need to look for a faculty member who specialized in nineteenth-century American History.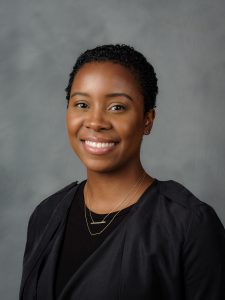 Instead of trying to find a replacement for Escott, who is considered a premier Southern and Civil War historian, the department decided to broaden its search.
"We advertised for a nineteenth-century U.S. historian, and we also talked about and decided to not limit our search to the South," said Monique O'Connell, Professor of History and Department Chair. "And we did that as a result of looking at the directions the field is going."
Alisha Hines has joined the department as an Assistant Professor after she made a strong impression during the hiring process with her innovative research on African-American women in the 1800s, as well as her embrace of WFU's teacher-scholar model.
"Her work is really cutting edge in that it focuses on African-American women in the Mississippi River Valley and the way that they used mobility to move between enslaved and free regions of the U.S. and to sort of claim some agency for themselves, particularly through their work on riverboats and on the river itself but also in the river basin." Monique O'Connell, Professor of History and Department Chair
Because WFU students have a strong interest in studying History – particularly nineteenth-century American History – the department wanted to find a faculty member who could involve students in her research and combine it with her work in the classroom.
Hines, who recently completed her Ph.D. from Duke University, brings a fresh approach to teaching. She will teach this fall a course entitled The Sectional Crisis, 1820-1860, which examines the deepening issues between the states that led to the Civil War.
"She's a very new scholar," O'Connell said. "But part of the great aspect of that is that we've gotten someone at the very beginning of their career, and she's really excited to come here and sort of build both her scholarship and her teaching around resources that Wake Forest has to offer."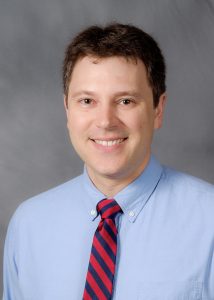 In addition, Derek Holmgren is returning as a Visiting Assistant Professor whose expertise is in European History following World War II, specifically issues involving refugees and displaced people.
"Last year Derek taught a very popular class on fascism and I think that is a great example of contemporary events influencing students' interest in history," O'Connell said. "It was packed."
Meet the New Faculty
| | | |
| --- | --- | --- |
| Name | Title | Field of Study |
| Alisha Hines | Assistant Professor | Nineteenth-century American History |
| Derek Holmgren | Visiting Assistant Professor | Post-World War II European History |