Main Content
This is part of a series highlighting new faculty in the Undergraduate College at Wake Forest.
By Alex Abrams
Patricia Dixon's impact at Wake Forest University became even more apparent this summer when the Senior Instructor retired from the Department of Music after 38 years.
For the first time since 1980 the department needed to hire a guitar instructor who was capable of giving lessons to students as well as teaching them in the classroom.
"We knew we had to replace her and we have a strong interest in guitar lessons, so we had to search for the best guitarist that we could find in the country," said Peter Kairoff, Professor of Music and Department Chair. "And Silviu is terrific."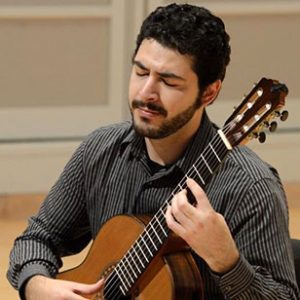 Silviu Octavian Ciulei has joined the department as a Visiting Assistant Professor, bringing his experience as a world-class guitarist and a former adjunct faculty member at Furman University to WFU. He has won international guitar competitions and helped judge them.
Ciulei will teach guitar lessons in all styles and at all levels, ranging from beginner to advanced.
"Silviu has got both very highly trained classical chops, and he also studied for a number of years in Spain, so he's also an excellent performer in the world of flamenco. So he brings that he's a little bit different." Peter Kairoff, Professor of Music and Department Chair
Along with Dixon, the department needed temporary replacements for Professor Stewart Carter, who is on leave for the 2018-19 academic year, and Professor David Levy, who will spend the fall semester overseeing WFU's study abroad program in Vienna.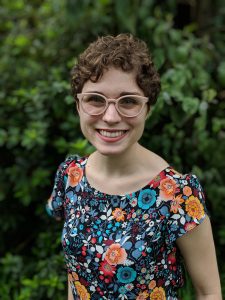 Kate Storhoff was brought into the department as a music historian like Carter and Levy. She will teach music history from all periods while her expertise is in music of the United States, particularly the 20th Century.
The hiring of Storhoff and Ciulei continue the recent pipeline of Florida State graduates teaching in the department. Both Visiting Assistant Professors received their Ph.Ds from FSU, as well as Assistant Professor of Music Elizabeth Clendinning.
"A total coincidence," Kairoff said, "but one we noticed."
Meet the New Faculty
| | | |
| --- | --- | --- |
| Name | Title | Field of Study |
| Silviu Octavian Ciulei | Visiting Assistant Professor | Guitar |
| Kate Storhoff | Visiting Assistant Professor | Twentieth-century American music |