Main Content
This is part of a series highlighting new faculty in the Undergraduate College at Wake Forest.
By Alex Abrams
As a political methodologist, Justin Esarey develops new techniques for collecting and analyzing data, all in the hopes of finding answers to difficult political questions.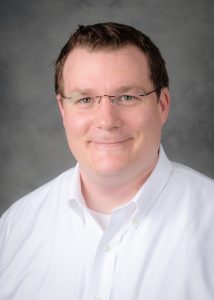 As if to clear up any confusion about what he does, Esarey published an article entitled "What Makes Someone a Political Methodologist?" in the PS: Political Science & Politics, a peer-reviewed academic journal.
Esarey received widespread recognition in 2013 for a study he worked on with a colleague that determined female politicians were less corrupt than their male counterparts.
Wake Forest's Department of Politics & International Affairs was in need of a political scientist like Esarey who could teach methodology to students and help start an interdisciplinary Master's degree program in Social Science.
"When we saw his expertise in that area, we thought, 'Well, he just might be the person to get that moving.'" Katy Harriger, Professor and former Chair of Politics & International Affairs
Esarey has joined the department as an Associate Professor after teaching at Rice University since 2012. His arrival coincides with the return of Jack Amoureux as a Visiting Assistant Professor and Rahim Mohamed as a Visiting Instructor.
"We had a need in [methodology] because we require our students to take a methods course and our major has been growing," Harriger said. "Staffing it has meant the same two people teach a lot of sections of it and so getting additional support there was really helpful to us."
Jessica Stewart will also join the department in a teacher-scholar postdoctoral position. Her research involves using geographical data with attitudes and opinions on racial progress.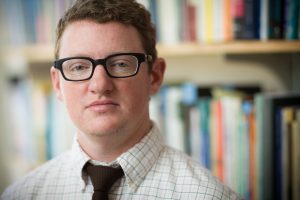 WFU places a stronger emphasis on political theory than most other Political Science departments. As a result, Amoureux will teach a political theory course entitled Ethics & Agency as well as Moral Dilemmas in International Politics and Introduction to International Politics.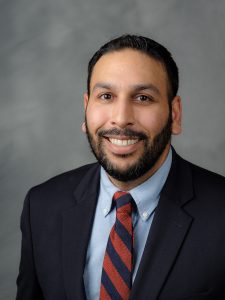 Mohamed will continue to have an expanded role in the department after being hired last year when he was a graduate student at the University of North Carolina. His focus is in Comparative Politics, specifically in the ways that countries organize their advanced welfare states.
"Over time what we've seen is students have become increasingly interested in trying to understand the world," Harriger said.
Meet the New Faculty
| | | |
| --- | --- | --- |
| Name | Title | Field of Study |
| Jack Amoureux | Visiting Assistant Professor | International politics/political theory |
| Justin Esarey | Associate Professor | Political methodology |
| Rahim Mohamed | Visiting Instructor | Comparative politics |