Main Content
This is part of a series highlighting new faculty in the Undergraduate College at Wake Forest.
By Alex Abrams
Anthony Sali wanted to spend time in classrooms that looked much different than his own, so he shadowed faculty members at a women's college and met with faculty at a historically black college and a small private liberal arts college.
Shannon Brady, meanwhile, taught elementary and middle school students for five years on the Pine Ridge Indian Reservation in South Dakota.
With the recent hires of Sali and Brady, Wake Forest University's Department of Psychology has added a pair of Assistant Professors who have focused much of their research on working with students who often feel marginalized.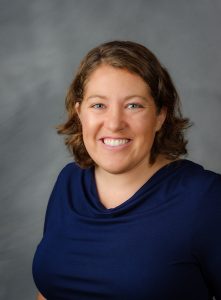 "….my time in South Dakota helped me come to appreciate the powerful role that teacher and institutional messages could play in promoting or hindering students' performance and well-being, even in economically challenging contexts," said Shannon Brady, Assistant Professor of Psychology.
As part of her research, Brady has examined the language that colleges use in the letters they send to students who are on academic probation.
Brady strengthens the department's emphasis on wellbeing research that studies how individuals feel about meaning and purpose in their lives. Her research takes into account the ways social disparities affect wellbeing in different American communities.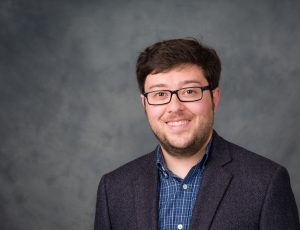 Sali, meanwhile, brings his focus on Cognitive Psychology – the study of how people process information, memories, and reasoning – to his first faculty position at WFU.
As a Postdoctoral Associate in the Center for Cognitive Neuroscience at Duke University, Sali used human neuroimaging and behavioral studies to examine how individuals adjust to changes.
"What really made him stand out was, far more than anyone else, it was clear that he was truly dedicated to the liberal arts, working in a liberal arts college and to the teacher-scholar model. So what was unusual, for example, is he really went out of his way to get a lot of teaching experience. " E.J. Masicampo, Associate Professor of Psychology who led the search committee that selected Sali
Instead of focusing solely on his research at Duke, Sali spent time at Meredith College, NC Central, Guilford College, and NC State to learn from professors at a wide variety of institutions. In doing so, he has looked for ways to be more inclusive in his teaching.
"He wrote in his research materials very many concrete examples of things he has done in the classroom to reach out to students who often go unrecognized or who are left behind or marginalized," Masicampo said, "so that was neat to see."
Meet the New Faculty
| | | |
| --- | --- | --- |
| Name | Title | Field of Study |
| Shannon Brady | Assistant Professor | |
| Kathy Espino-Perez | Teacher-Scholar Postdoctoral Fellow | |
| Michael Prentice | Teacher-Scholar Postdoctoral Fellow | |
| Anthony Sali | Assistant Professor | |