Main Content
This is part of a series highlighting new faculty in the Undergraduate College at Wake Forest.
By Alex Abrams
Kimberly Wortmann has traveled throughout eastern Africa, speaking Swahili and conducting research on Muslim communities.
Leann Pace has led groups of Wake Forest University students on archaeological digs in northern Israel, near the Mediterranean Sea.
The two newest faculty members of the Department for the Study of Religions are world travelers who can challenge students and help them understand the global issues associated with different religions.
"We need professors that can teach Islam. We need professors that can teach effectively about religious literacy and the relevance of the humanities to our society and to civil discourse," said Lynn Neal, Professor of the Study of Religions and Department Chair. "I think these are two people that are exemplary in that regard."
While Professor Nelly van Doorn-Harder teaches Islamic studies, the department wanted to add an Associate Professor who could help with the student demand for classes on Islam while also teaching about Africa and African religions.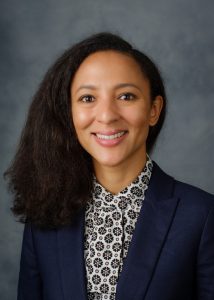 Wortmann, who recently graduated from Harvard University, emerged as the top candidate in WFU's national search. She separated herself from other candidates with her expertise in eastern Africa, including her research on Islam in Zanzibar off the Indian Ocean.
"She is just like the whole package, I don't know how else to say it, but she has a really rigorous research program. She knows some African languages. She knows Arabic. She's done ethnographic research but also archival research, so she's an amazingly well-rounded scholar. It's going to be exciting to see what she does when she comes here." Lynn Neal, Professor of the Study of Religions and Department Chair
Wortmann will teach Introduction to Islamic Tradition as well as several upper-level courses, such as Muslim Societies in Sub-Saharan Africa.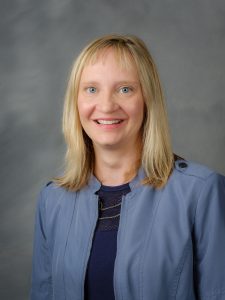 Pace, meanwhile, has returned as an Assistant Teaching Professor after serving in several different roles within the department over the years. She is a trained archaeologist whose expertise is in the study of the ancient Near Eastern/biblical world.
Pace has taken several different approaches to help her students view the world in new ways. Along with taking them to an archaeological site in Tell Keisan, Israel, she had students work with WFU's Museum of Anthropology this past spring to help design an exhibit.
"She's just an amazing teacher who challenges students to connect with what they're learning with the real world," Neal said.
Meet the New Faculty
| | | |
| --- | --- | --- |
| Name | Title | Field of Study |
| Kimberly Wortmann | Assistant Professor | Islam/African religions |
| Leann Pace | Assistant Teaching Professor | Ancient Near Eastern/biblical world |