Main Content
This is part of a series highlighting new faculty in the Undergraduate College at Wake Forest.
By Alex Abrams
The more Jieun Lee learned about the Department of Women's, Gender, and Sexuality Studies at Wake Forest University, the more she wanted to join the faculty and take part in the conversations being had within the department.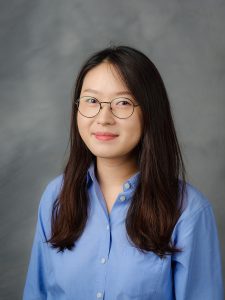 Lee was amazed by how the professors within the department use different approaches to examine complex issues involving gender, sexuality, race, and class.
She will add her own method and a new dimension to the department as an Assistant Professor.
While other faculty members specialize in feminist theory, sexuality theory, and literary criticism, Lee's research examines the ways Korean women and adoptees living in the United States are portrayed through theater and performance art.
"She can offer classes that we've never offered before. She can interact with students in ways that we haven't before. One of the things we like to do is mentor our students, and we heavily emphasize advising our students. So this gives students a whole new avenue to explore if they're a WGS major or minor. That might be something they might now pursue." Simone Caron, Department Chair and Professor of History
As the program-turned-department has grown over the years, it has brought in faculty members who can represent all aspects of an interdisciplinary curriculum. Lee continues the department's mission and builds on her own experiences with her research.
Born and raised in South Korea, Lee graduated from the Duksung Women's University in Seoul before moving to the U.S. to study theater and performance arts. She recently received her Ph.D. from the University of Georgia.
Along with teaching Introduction to Feminist Theory this fall, Lee will lead a course entitled Multicultural Women and the Politics of Resistance in the U.S. The class will introduce students to the argument that art is "a language of resistance of, by, and for" women of color.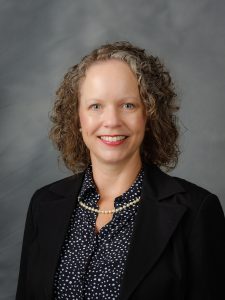 "[Lee's research] is in dance and theater, so very different, more performance-operated" than other courses in the department, Caron said. "We're kind of spreading ourselves to make sure that we're broadly represented. We want to maintain that broad interdisciplinarity."
In addition, Elizabeth Way will return to the department as a Visiting Assistant Professor who will help teach Introduction to Women's, Gender, and Sexuality Studies and a one-hour course that encourages WFU students to attend cultural events on college campuses.
Meet the New Faculty
| | | |
| --- | --- | --- |
| Name | Title | Field of Study |
| Jieun Lee | Assistant Professor | Women's, Gender, and Sexuality/Theater and Performance |
| Elizabeth Way | Assistant Teaching Professor | Women's, Gender, and Sexuality |