Main Content
The New Ideas Series provides Wake Forest faculty members a venue to share their scholarly work around academic themes with other faculty members and openly discuss these new frontiers of scholarship.
Each event includes a panel of three faculty members. Each panelist presents on a topic for 8 minutes. After the conclusion of the third presentation, there is moderated Question and Answer session with the entire panel. For 2021, the series is occurring virtually through Zoom.
2021 Schedule
February 4, 2021
April 1, 2021
"How Do the Humanities Help Us Survive a Pandemic?"
The pandemic launched a scale of emergency unknown in our lifetime. We understood COVID-19 as a medical crisis first and foremost, but ultimately experienced the pandemic with the full range of our humanity. We felt haunting isolation, witnessed streets emptied of traffic, and sought art, literature, and history to help us understand it all. The pandemic intersected with horrific racial violence, including mass protests, clarifying how public health and civil and human rights are inextricably linked. Understanding this age of emergency and possibility, therefore, requires the full range of knowledge, including academic and scholarly illumination of the history, literature, arts, philosophies, and languages by which we know and live with crisis.
Toward that broad understanding, the Humanities Institute commissioned essays from our faculty on how Humanities research and methods can help us better understand quarantine, emergency, and disease. Scholars working in Art History, English, Philosophy, Religious Studies, Cultural Studies, and Literature all wrote on some aspect of the pandemic, resulting in the publication of the essay collection.
For this New Ideas forum, we present three of our faculty colleagues whose expertise illuminates the ethical dimensions of our moment in particular.
---
Moderator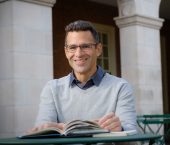 Dr. Dean Franco
Professor of English
Winifred W. Palmer Professor in Literature
Director, Humanities Institute
---
Faculty Panelists
"Good Science in (a) Crisis"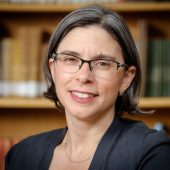 Dr. Ana Iltis
Professor of Philosophy
Carlson Professor of University Studies
Director, Center for Bioethics, Health and Society
---
"Growing Small, and Asking Hard Questions: What the Humanities can Offer to 'Surviving the Pandemic'?"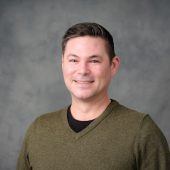 Dr. Luke Johnston
Associate Professor, Department for the Study of Religions
Director, Religion and Public Engagement
Co-Director of the Environmental Program
---
"Health disparities and the impact of COVID-19 among Spanish-speakers in the US"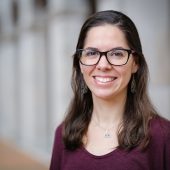 Dr. Carmen Pérez-Muñoz
Assistant Teaching Professor of Spanish
Associate Director of the MAESTRO certificate program in Medical Spanish at the Wake Forest School of Medicine
"How Do the Humanities Help Us Survive a Pandemic?"
Thursday, February 4, 2021
6 – 7 p.m. ET
Spring 2018

Fall 2017