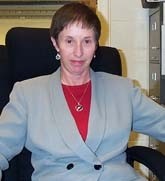 When Pat Cunningham came to Wake Forest for her interview, she stated her career goal was to "change the way reading is taught in America."
When the chair of the Department of Education at the time called one of Cunningham's references, he was told she would "put Wake Forest on the map."
Cunningham's passion for children's literacy has been evident during her distinguished career, which began as an elementary school teacher and included three years as the Director of Reading in Alamance County before joining the WFU faculty.
Cunningham has embodied our teacher-scholar model during her 40 years here as a professor. She has taught future teachers who have gone on to teach hundreds of their own students.
Along the way, Cunningham has established herself as an international expert on reading, as evidenced by the incredible 48 books she has written. It is amazing she has found time to take trips to Rhode Island with her family.
Cunningham's love for teaching and helping children has even led her to take up a subject she's not particularly fond of – mathematics.
In 2013, the Education department needed an instructor for the Elementary Math Pedagogy course. Sure enough Cunningham agreed to teach the class.
The class had a number of math-based children's books, but as one of her former students told it, "I am fairly confident that for those 10 weeks we stuck with kindergarten standards because, if you know Pat Cunningham, she doesn't do numbers."
Adam Friedman, Department Chair and Professor of Education, joked Pat "never forgets a face and never forgets a name, but putting them together is not always a guarantee."
Joking aside, he called her one of the most passionate, dedicated, inspiring people he knows.
"I am so thankful and blessed to call Dr. C a professor, colleague, friend, and mentor for almost 20 years," Friedman said. "Congratulations on your 40 years as a Deacon!"
Pat Cunningham
---
Professor of Education
40 Years of Service (2019)