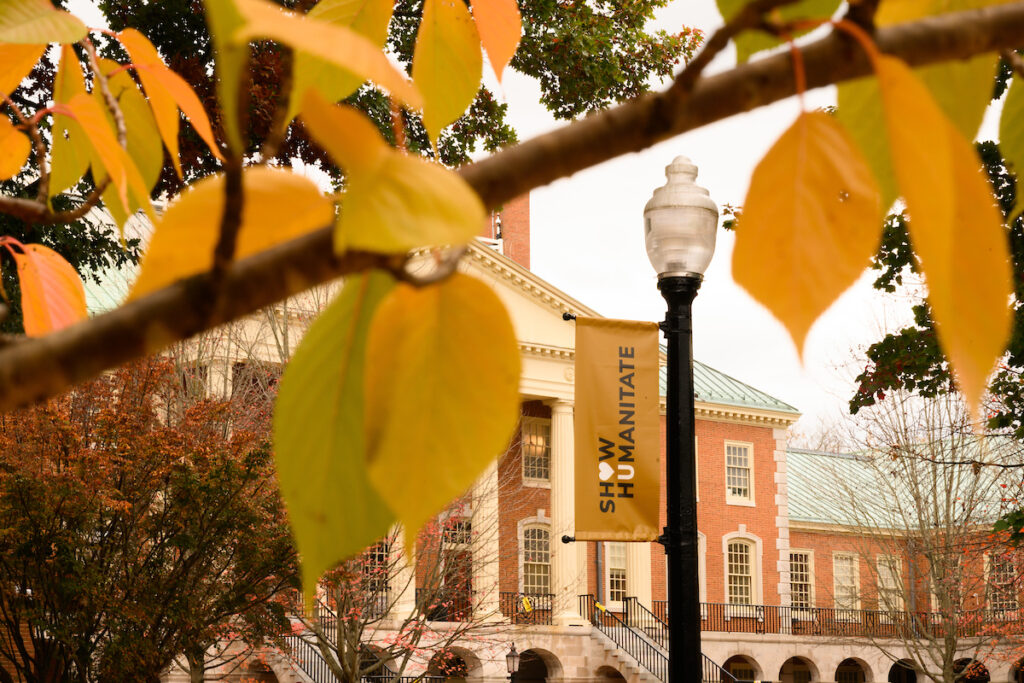 During her address last week, President Wente announced the next phase of the Strategic Framework, centered on the distinctive value proposition that "Wake Forest will embody Pro Humanitate at home and in the world."
The last strategic plan shaped Wake Forest as a collegiate university committed to educating the whole person. It pointed us inward to draw good things to the university and develop our strengths. The thematic goals in the new Strategic Framework now point us outward toward the world. We are called to share the richness of what we have and can accomplish at Wake Forest with others. These goals aspire to a fulfillment of Wake Forest's potential that takes the creative and intellectual abundance we nurture here beyond our campus and into the world.
As President Wente described who Wake Forest is and who we will become, I was reminded in this season of Thanksgiving of how much we have to be thankful for. I am grateful that we embrace meaningful change even as our vision remains rooted in commitments to people, to a sense of place, and to a mission of learning, inquiry, and creativity. I am thankful for the College's amazing work as showcased in this Digest, for the contributions each of you make, and for the relationships formed in shared endeavors. This week I hope all of you find occasions to share gratitude and good food with family and friends and the communities in and beyond Wake Forest. Happy Thanksgiving!
– Anne Hardcastle, Associate Dean for Academic Planning 
2022-2023 Calendar
Fall 2022
8/29, Submissions due 8/23
9/19, Submissions due 9/13
10/10, Submissions due 10/4
10/31, Submissions due 10/25
11/21, Submissions due 11/15
Spring 2023
1/17, Submissions due 1/10
2/6, Submissions due 1/31
2/27, Submissions due 2/21
3/20, Submissions due 3/14
4/17, Submissions due 4/11 (last of the regular digests)
Honors & Awards on 5/10, Submissions due 5/2
The Dean's Office Digest is a bi-weekly newsletter. Submission deadlines for each edition are the Tuesday prior to the publication date.
Please note that submissions will be edited to fit the space available for the Digest, and the number of times an announcement can run may be limited.
Contact Bethany Leggett if you would like to submit information to be included.
The Digest will automatically be sent to faculty. Click here to subscribe with another email address.
Archives