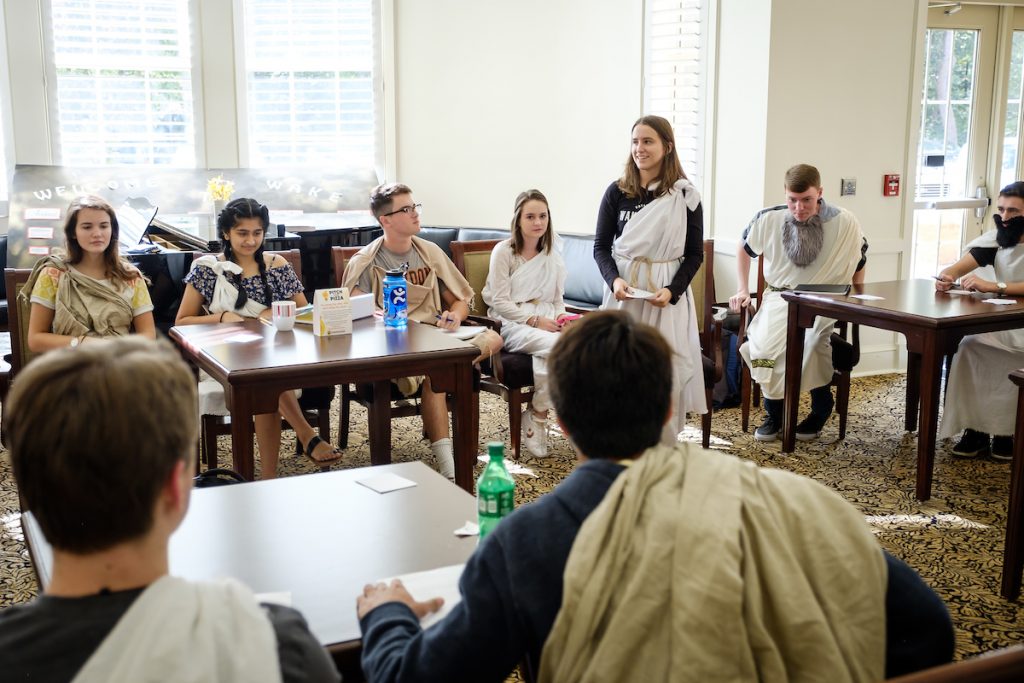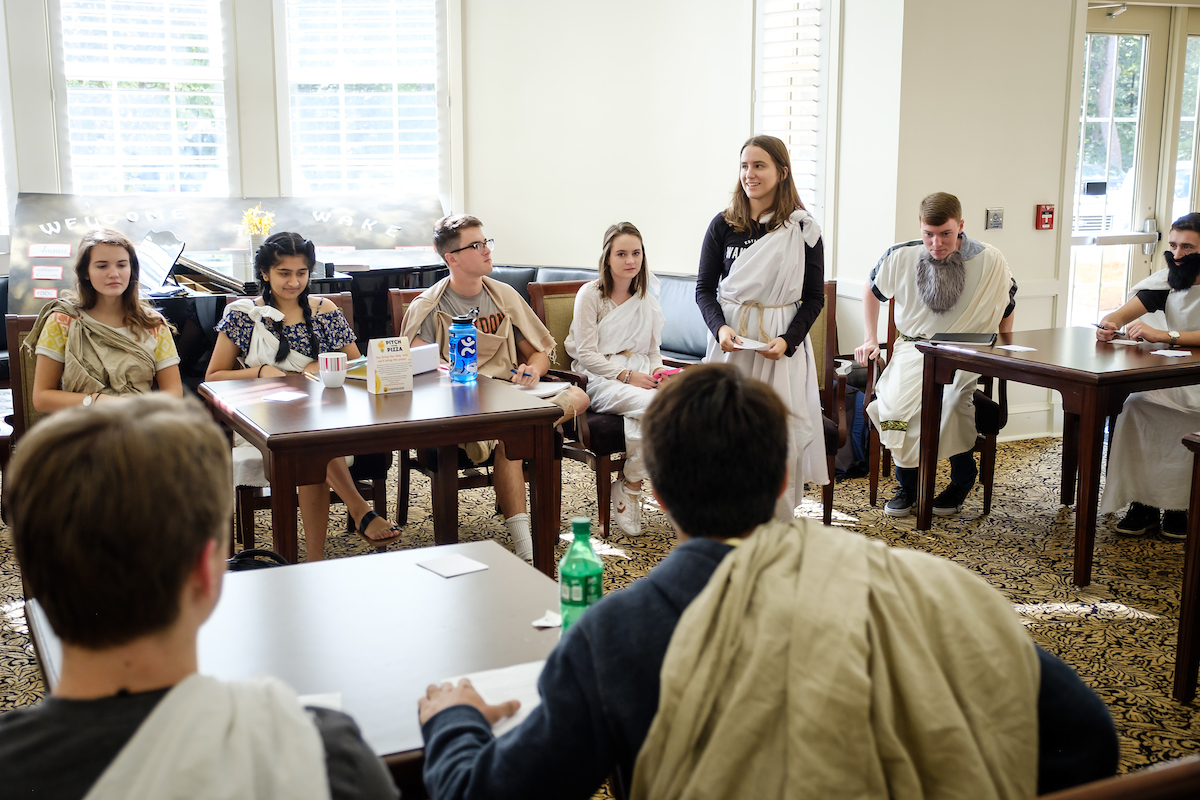 First Year Seminars prepare students to:
Read increasingly sophisticated texts critically,

Pose and respond to complex ideas,

Identify, analyze, interpret and evaluate different points of view, and

Construct cogent arguments in both written and oral form
These skills are not only crucial to achieving success within the college classroom but also provide building blocks for Wake Forest graduates to become engaged professionals and citizens throughout their lives! Because all students in the classroom are first-year students, the seminars offer safe and supportive spaces to learn and grow.
Faculty offer First-Year Seminars on topics that they are passionate about, and often on which they are leading experts in their fields. As a result, students can expect the seminars to be exemplary opportunities to explore an area of interest, whether or not the seminar topic is related to the student's intended major. Many of the seminars engage with current events, feature guest speakers, and/or involve hands-on activities; see the list of recent First Year Seminar topics for more information.
To learn more about First Year Seminars, contact undergraduateadvising@wfu.edu.