By Bethany Leggett and Yassmin Shaltout
Erin Henslee and Lauren Lowman have been named as 2020 Engineering Unleashed Fellows. The assistant professors in the Department of Engineering are part of the 29-person cohort and were nominated by their peers from higher education institutions across the country for their contributions to engineering pedagogy and entrepreneurial engineering mindsets.
The Engineering Unleashed fellowship, which includes funding for both faculty members to advance specific project work here at Wake Forest, is part of the Kern Entrepreneurial Engineering Network (KEEN), which includes 51 partner institutions and more than 3,000 engineering faculty members.
"[Henslee and Lowman] fully embraced the entrepreneurial approach and liberal arts commitment of the new engineering program. Leveraging faculty development opportunities within KEEN, they have demonstrated instructional vitality and pedagogical innovation in the classroom with a commitment to empowering their students each step of the way," said Professor Olga Pierrakos, chair of the Department of Engineering. "As founding faculty members in 2018, they have shaped the curriculum and strengthened the innovative and inclusive culture of the department. Their selection to join 27 other Engineering Unleashed Fellows across KEEN and be honored for their commitment to entrepreneurial approaches to engineering education is a tremendous honor for each of them and a celebration for all of us."
Wake Forest's Department of Engineering joined KEEN in June 2018, as the 36th engineering partner institution and first program in the state of North Carolina to do so. The Kern Family Foundation has awarded Wake's Engineering department, in partnership with the Program for Leadership and Character, $700,000 to infuse entrepreneurial mindset and character education across the curriculum. "It is WFU Engineering's entrepreneurial spirit in its approach to educating the next generation of engineers that has led to this remarkable recognition," said Pierrakos.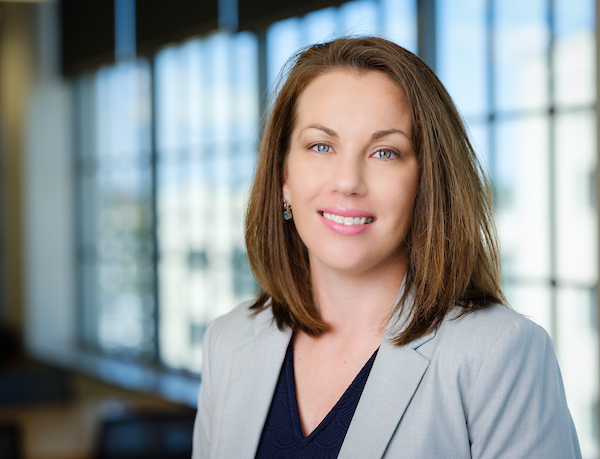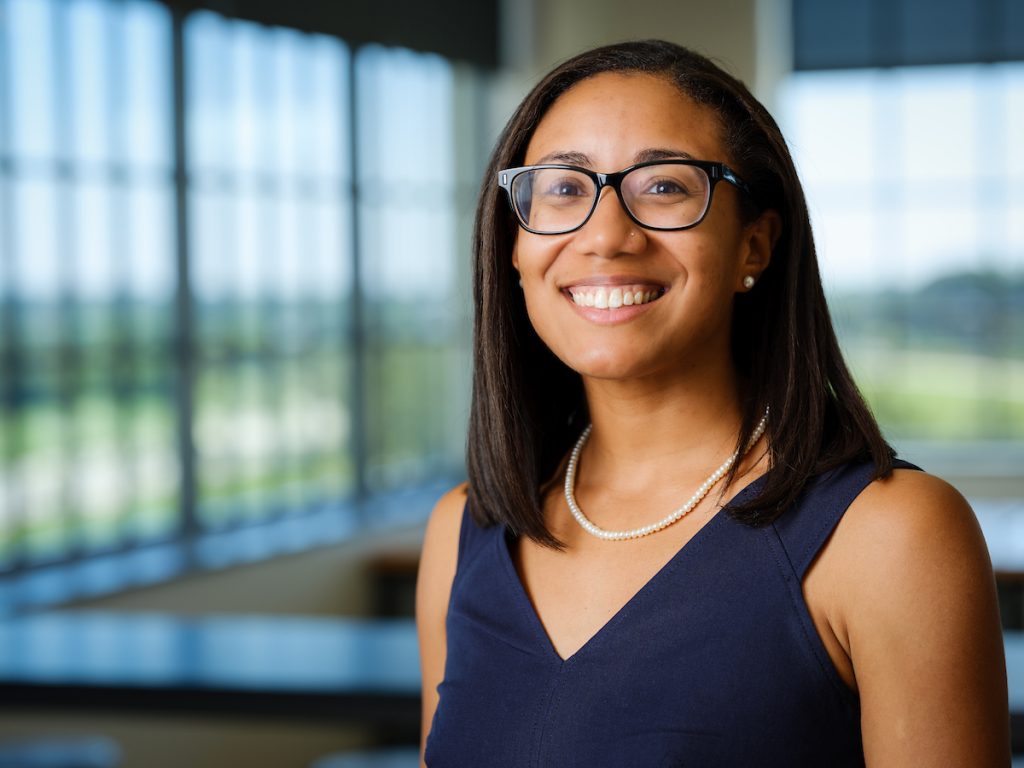 ---
For Lowman and Henslee, an entrepreneurial mindset works well in the field of engineering. "For me, the entrepreneurial mindset (EM) is simply bringing out characteristics that are often intrinsically there," Henslee says. "KEEN's 3Cs of EM, Curiosity, Connections, Creating Value are already such a fundamental part of engineering problem solving and engineering design; having this framework allows us to shift focus from strictly technical competencies and also assess how our students are solving problems and approaching design and for who/what."
When students approach engineering through an entrepreneurial lens, they approach challenges with "confidence and creativity" combined with "a strong foundation in problem-solving and an ability to learn from failure," Lowman explains.
Before the duo were selected as fellows, they took part in the Engineering Unleashed Faculty Development Program, which included multi-day, immersive workshops on researched-based pedagogical approaches.
Henslee enjoyed meeting faculty from other universities during the program. "It was great to be around other faculty that were driven to improve engineering education," she said. "The workshops are very immersive, 3 to 5 days, all day, with meals and networking. This really allowed us to get to know each other, focus on our curriculum, and develop ideas."
Like Henslee, Lowman enjoyed the wider network the program fostered as well as the emphasis on principles in course design. "As someone who has not worked in engineering education research before, it was eye-opening for me to learn about the reasoning behind designing all aspects of a course and what the research reveals," Lowman said. She attended the "Problem-Solving Studio" workshop, which challenged faculty to develop curricular activities that engage students in a co-constructive mode of learning, where their ideas would require collaboration with others to solve problems. "Setting the stage for this type of learning requires careful consideration of the level of difficulty and the amount of structure of the problem given to students. Participating in this workshop gave me a new perspective, with which I approach all of my classes, and encouraged me to try out different pedagogies."
Both joined the Department of Engineering in 2018. When Henslee accompanied other department faculty and Pierrakos to the KEEN National Conference, she discovered that "a lot of the workshops and talks I went to aligned with things I wanted to do or was already doing," she said.
---
Having now taught at Wake for five semesters, both faculty members see the benefits of the teacher-scholar model within their department and the curriculum offered to their students. Now, the Engineering Unleashed Fellowship will create further opportunities for the two to achieve academic excellence inside the classroom, through top-notch research methods, and outside the classroom, with an extensive network. 
"I think we all reflect on our own educational experiences and the classroom settings that made us feel most welcomed and engaged," Lowman said. "In my opinion, the ultimate goal of the teacher-scholar ideal is about creating a supportive environment for our current students to grow and learn. Each cohort of students is different, and staying current with research on how today's students learn best is critical to succeeding as a teacher-scholar."
In particular, Henslee found a workshop on the entrepreneurial mindset enhancing research experiences for undergraduate engineering students a powerful example of what can be done. "I came away from that with ideas on how to run my research group, too. I used a lot of what I learned and developed in this program in my National Science Foundation CAREER proposal to align my teaching and scholarship."
Henslee's fellowship is centered around collaboration through makerspace projects and how they enhance entrepreneurial self-efficacy and character development.She already has several Wake collaborations established. "I am very excited to be working with the Center for Advancement of Teaching, Wakerspace, and colleagues on our character development project, also funded by the Kern Family Foundation, to see how making activities we run in our classes may enhance student self-efficacy and character development," she said, adding that she hopes the fellowships will become "a catalyst for larger, longitudinal studies on making and student self-efficacy across the Wake Forest campus."
During her fellowship, Lowman will be focused on developing curricular activities for a numerical methods course, Engineering 312: Computational Methods for Engineers, that highlights underrepresented individuals in STEM fields. For example, one activity centers on Katherine Johnson, the black female mathematician who contributed heavily to the NASA missions for the first manned orbit around the earth and the moon landing. In it, students solve the same problem that Johnson did to calculate the trajectory of John Glenn's capsule when it orbited the Earth. Lowman plans to use the funding from the fellowship to expand the curriculum to include activities on individuals like Margaret Hamilton and Alan Turing, among others. Through collaborations with Associate Professor of Engineering Mike Gross and Assistant Director of the Center for the Advancement of Teaching Anita McCauley, Lowman will conduct surveys and focus groups with students for a research component to examine how the curriculum alters student motivations and engineering identity. "Oftentimes, students do not feel a personal connection to traditional STEM courses, and they do not see themselves reflected in the individuals highlighted. The objective is to evaluate whether introducing and highlighting diverse figures in STEM alters how students engage with the course and how they see themselves as future leaders in engineering," Lowman said.
For Henslee and Lowman, the chance to expand upon their teacher-scholar passions through the resources provided by being awarded this fellowship is cardinal. "Engineers are trained in team work, open-ended problem solving, stakeholder communication, and held to high professional and ethical standards" says Henslee. As fellows, Henslee and Lowman will be able to guide their Engineering students into upholding these standards while practicing values of sustainability, collaboration, diverse representation, and creativity in a method that is unique to Wake Forest's liberal arts education and in a manner that is distinctively encompassing of Pro Humanitate.