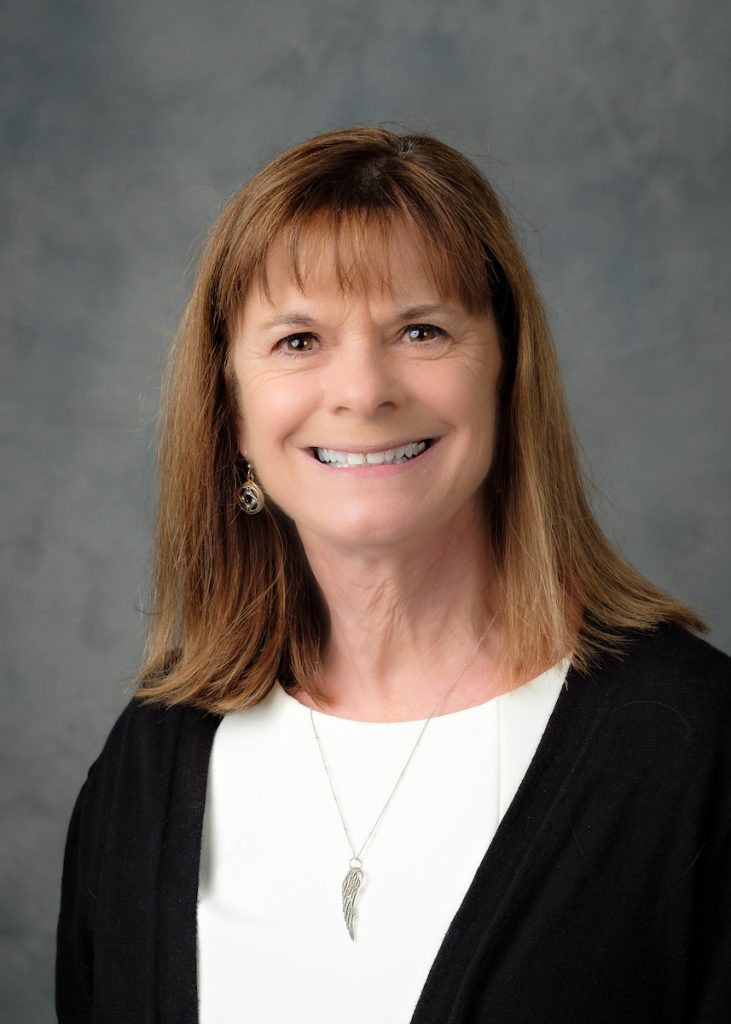 By Susan Fahrbach, Professor and Chair of the Department of Biology
Throughout her 41 years at Wake Forest, Professor Carole Lynn Gibson has demonstrated consistent excellence in teaching, biology research, and service characterized by leadership.
Carole first joined the faculty as an assistant professor in 1980, and she has become a recognized expert in microscopy. She spent many productive summers engaged in graduate education and research at the iconic Marine Biological Laboratory (MBL) in Woods Hole, Massachusetts. There, she worked with numerous organisms and served as Co-Director of the Marine Models in Biological Research Program of MBL from 1996 to 2003. Her annual summer exposure to cutting-edge research at Woods Hole fueled her passion to update lab facilities used in undergraduate teaching at Wake Forest University. Along with Professor of Biology Wayne Silver, Carole developed innovative strategies to allow undergraduates in different lab classes (such as neurobiology and development) to work collaboratively. Her classroom teaching was recognized when she was awarded the Reid-Doyle Excellence in Teaching Award six years after her arrival at Wake Forest.
She was an early and enthusiastic adopter of online approaches to education, and with the support of then-Dean of the College Jacque Fetrow, Carole developed a popular, wholly online Summer School course in bioethics that she continued to teach through Summer 2020. Critically, she was able to use her experience in online teaching to help Biology faculty adapt to teaching under COVID-19 conditions, freely sharing her practical tips on engaging and assessing students at a distance.
She especially loved teaching biology at Casa Artom in Venice and served as resident professor in Italy on three different occasions. A passionate advocate for study abroad, Carole was a leader in developing the Global AWAKEnings Program. She was scheduled to teach in this program in Copenhagen in 2022, but the pandemic changed her plans. Most Biology faculty know that Carole's time in Italy instigated a lifelong appreciation of prosecco. She was always willing to educate others in the pleasure of consuming Italian sparkling wine.
Carole found university service deeply meaningful. Her leadership roles included service as the Chair of Anthropology. She gave much attention and energy to the University Senate, where she served two non-consecutive terms as President. In this role, she was a tireless advocate for faculty quality of life and professional development. She served two non-consecutive terms as Chair of the Committee on Academic Affairs, indicating her commitment to academic excellence and fairness. She worked tirelessly on the cause of integrity in intercollegiate athletics, including representing Wake Forest University on COIA, the national Coalition on Intercollegiate Athletics. She took her service leadership to the next level with a five-year stint as Director of Wake Forest Health Professions Advising, beginning in 2016.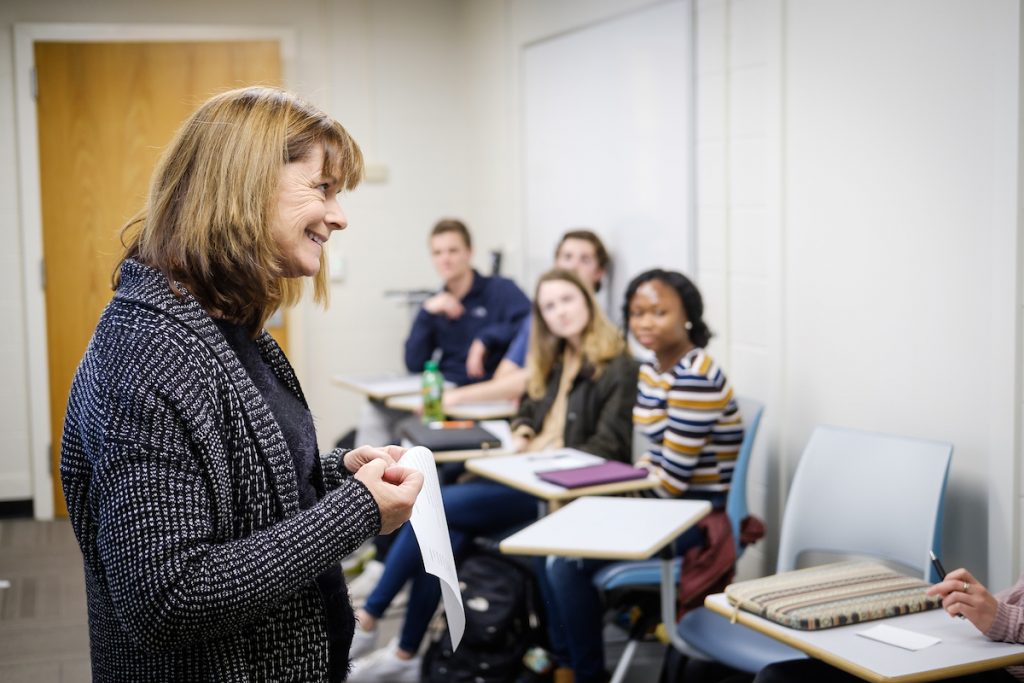 More recently, Carole often seemed to be on a relentless quest for Science Olympiad volunteers. Science Olympiad is an international science competition for middle school and high school students centered on regional events organized as academic track meets; Carole has served as the Regional N.C. Director or Co-Director since 2014, a significant contribution to our community.
Carole served her students, her colleagues, her research community, and the middle and high school science students of the Piedmont Triad for 41 years as a Wake Forest scientist, teacher, and leader. Any account of Carole, however would not be complete if it did not comment on her love of fine chocolate. Carole's office in Winston Hall was known to students and faculty alike as the absolute best place on the Reynolda Campus to enjoy a spontaneous "chocolate break."