By Hugh Howards, Professor of Mathematics and Math Section Chair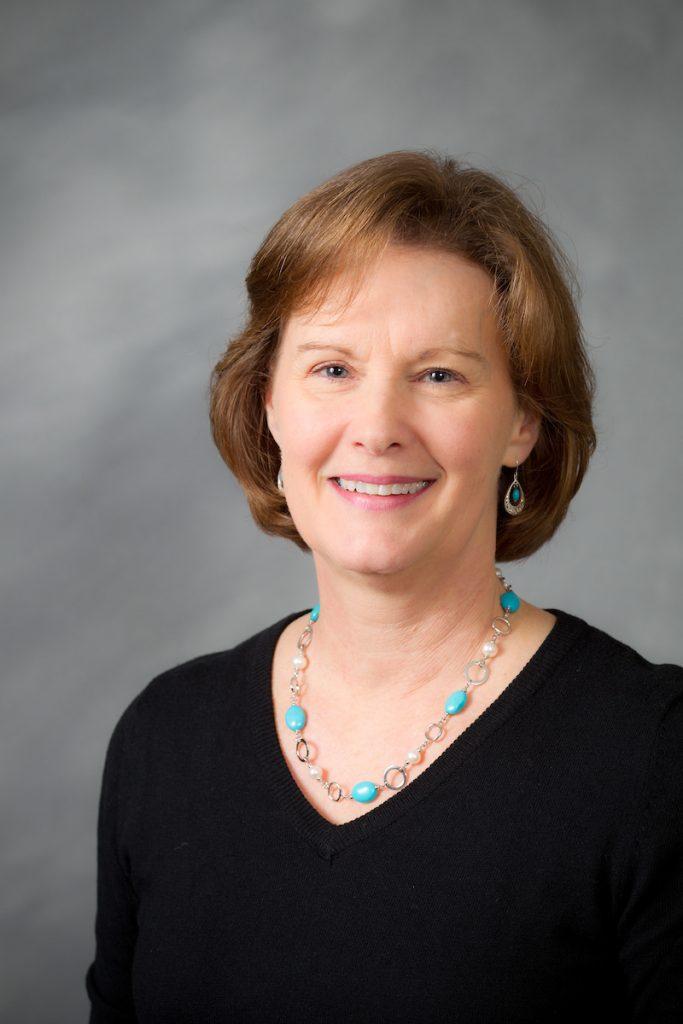 By the time Jule Connolly arrived to teach at Wake Forest, she already had several years of educational experience under her belt. She earned her undergraduate degree at the University of North Carolina and went on to teach high school, before returning to the classroom as a student once again to earn her Master of Education from the University of South Carolina. She then headed to Winston Salem, where she joined the faculty in the Department of Mathematics in 1985.  
Throughout her career at Wake, Jule has significantly shaped those inside and outside the classroom. Jule has always remained a dedicated, well-loved, and consummately professional teacher. One former chair says "reading her course evaluations always brightened my day." She often helped new faculty prepare to teach entry level statistics and calculus by sharing her syllabi and well-prepared worksheets.
In particular, she was the main force behind the creation and development of what is now called the Math and Stats Center at Wake Forest. The idea of the center started growing in 2000, when the College faculty voted that there should be a tutoring focus in mathematics and statistics for all students who needed it, not just math majors. While then-chair Richard Carmichael was interested, he discovered there was no funding for a center then.
It would take time, but the center finally was funded and came to life during Steve Robinson's time as chair. To staff the center, Robinson reached out to retired math faculty member David Wilson, who had done some similar work years before. Wilson told him, "You know who you should really be talking to?" The answer: Jule Connolly. After all, it was not uncommon for Jule to show up in the math office and say, "I know that this sounds like a crazy idea but …" As Robinson puts it, this was one of those times when he stumbled into appointing the perfect person for the job and then showed some good sense by getting out of her way.
For years, Jule ran the center out of the hallways and classrooms in Manchester Hall. But a dedicated space for the center was the goal, and she successfully applied for funding to build the modern space while Ed Allen chaired the department. Now, the Math and Stats Center on the ground floor of Manchester is a centerpoint for students and tutors alike, enabling the quality of the space to match the quality of the organization and raising the center well above a standard tutoring location. Television screens, glass-enclosed study spaces, and movable whiteboards allow students to engage with their learning in new and exciting ways.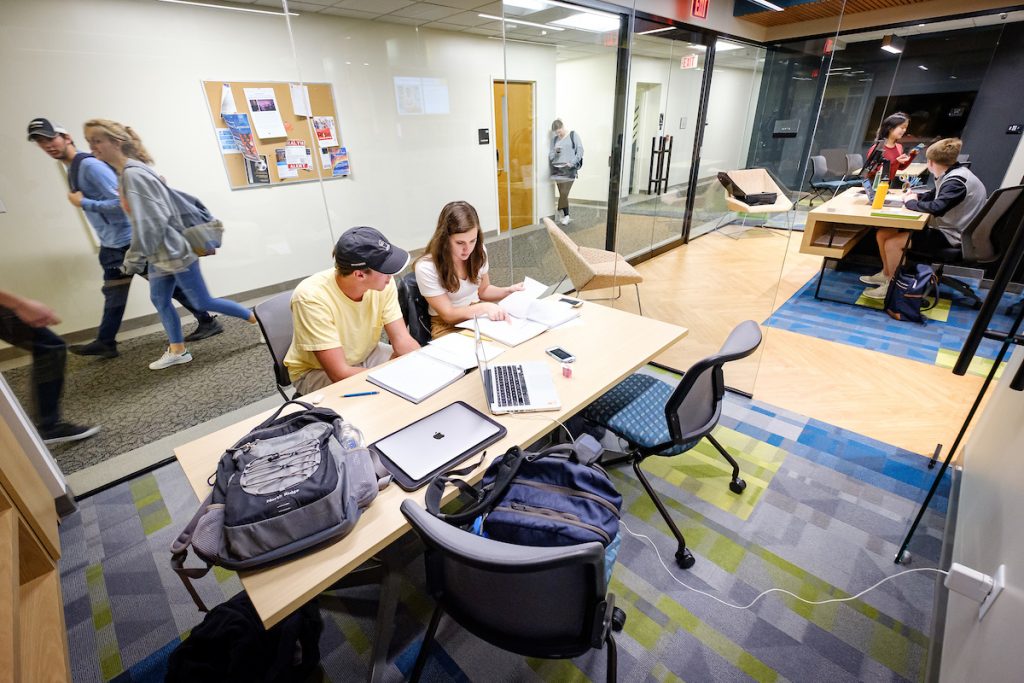 Jule brought the qualities that make her a standout teacher into her leadership of the center. Under her stewardship, she has prioritized the experiences for everyone who sets foot through the glass-paneled entrance. Those running the center display equal sincerity and care to those students who come in for tutoring and also for the tutors, too. Do they feel appreciated and supported? Is their work in the Math and Stats Center helping them to develop and mature as professionals? Showing appreciation to the tutors mattered to Jule, and she would invite them over to her house in the fall and for a celebration on campus with all the math and stats faculty in spring.
Another critical function, according to Jule, was that the Math and Stats Center was not limited to the lower level courses. Jule has done a great job of extending the center's work to middle and upper level courses and providing tutoring opportunities, such as study partners.
I would be remiss not to note that most of this incredible work was done before the position of teaching professional even existed. When those positions were formalized, Jule was one of the first teaching professionals to be promoted to full teaching professor, and she helped lead the way for the next generation of teaching professionals at Wake Forest.
Looking at Jule's career, you discover a person who always placed her students and her colleagues at the top. We have all benefited from her leadership and teaching.