By Bethany Leggett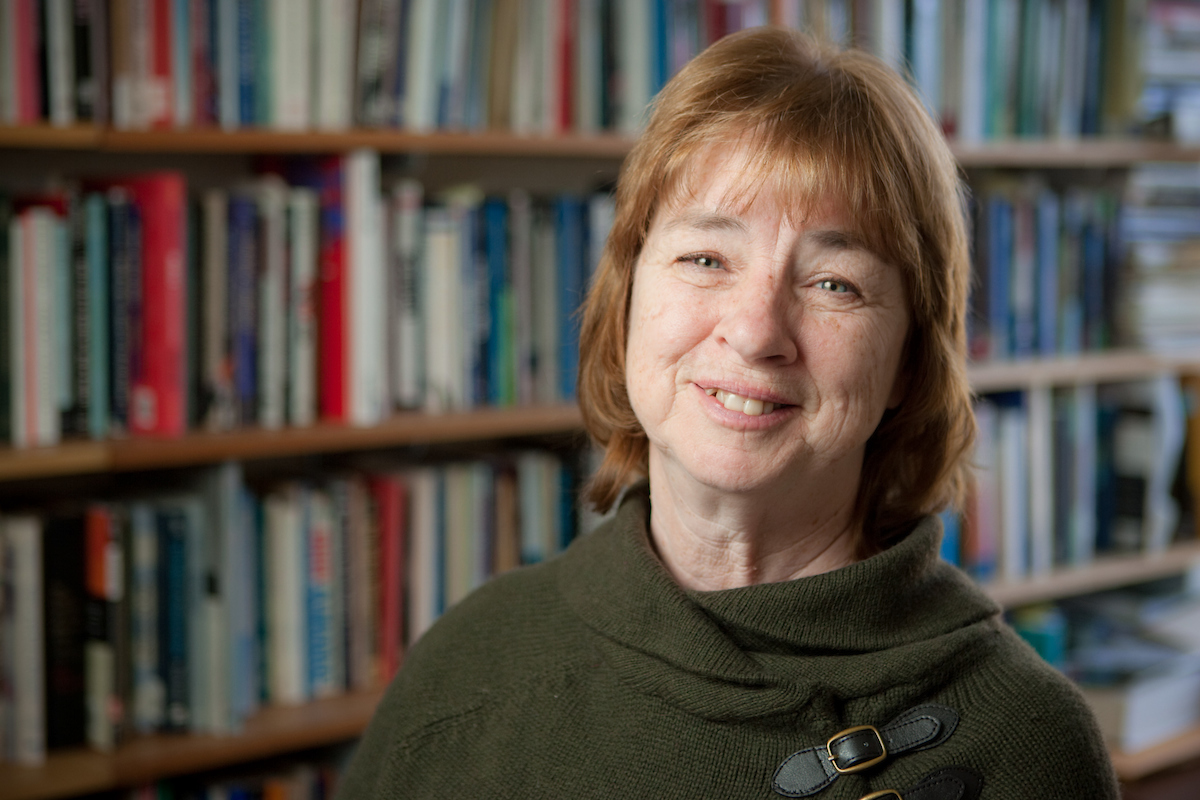 Kathy Smith's interest in civic engagement started during her childhood days in Ohio, where her family participated in various political and civic activities while nurturing Smith's own passion for debate. "My father ran for local city council and set up the first recycling center for our Ohio town. My mother was active in community affairs. My parents always supported my personal and professional goals," she said.
Along with her family's support, the politically active era of the '60s and '70s provided a backdrop for Smith's pursuit of political science as she graduated high school and went to Baldwin-Wallace College in Berea, Ohio, where she was captain of the varsity debate team. She went on to Purdue University for her master's degree in 1973, followed by her Ph.D. in 1977. "My concept of citizenship was understanding and using political power to achieve a better community," she said.
In 1981, Smith became the first woman hired for a tenure-track position in the department and, from 1997 to 2007, was the first woman to chair the department. Michaelle Browers, the Department of Politics and International Affairs' current chairperson, remembers Smith as "an important forerunner in many ways." Under her leadership, the department's growth included the department's first two endowed professorships. Now, the department at Wake Forest boasts a diverse selection of faculty members, including eight women, and covers a broad spectrum of perspectives, a necessity according to Smith. "The department has changed in a great way, being much more diverse than it was before; the diversity is seen in many, many dimensions. One thing we always have to be careful with, in a political science department, is that we also had diversity of thought. And that is something we also have to continue to strive to realize so everyone feels comfortable and has a number of paradigms to use and understand political science," she said. 
Her favorite moments in the classroom teaching American Presidency, Political Communication, and Urban Politics have been those where students with varying perspectives engaged in meaningful ways while respecting alternative viewpoints. "Wake students knew many facts when they came here, but they had not often encountered equally talented students who held really different political views. Whenever I had a serious conversation that was ensuing between really radically different active partisans — like the presidents of the Young Democrats and the Young Republicans — and they kept talking after class, really in the spirit of truly trying to understand another person's point of view, I felt a great sense of hope for our future leaders," Smith said. Of course, building a classroom where everyone felt safe in expressing their views did not happen naturally, but "when all of us worked on it, we could achieve that and the rewards were immense, especially during presidential elections and partisan times," Smith explained.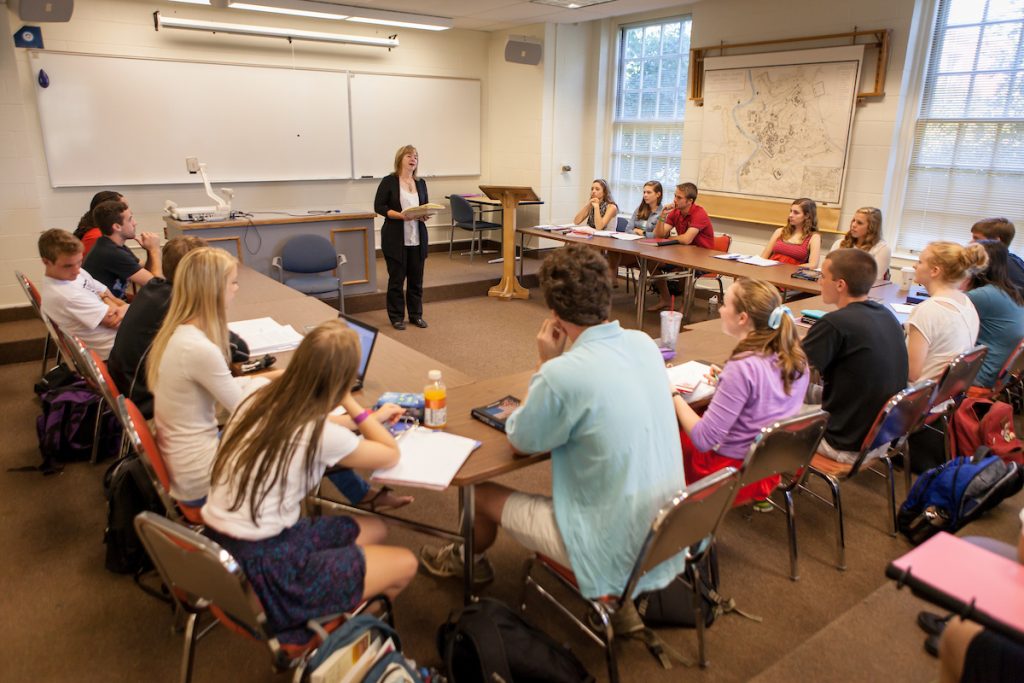 One of those exciting moments came when Wake Forest hosted the presidential debate between then-candidates George Bush and Michael Dukakis in 1988. Smith said that time was a chance to put "the focus on policy issues instead of on personalities." Then in 2000, national attention returned to Wake Forest for another presidential debate, this time for then-candidates George W. Bush and Al Gore. The Department of Political Science and International Affairs presented the Conference on Debatable Issues in the Presidential Campaign to connect the debate issues with the campus and larger community. Auditoriums on campus were packed with students and visitors as faculty discussed the political environment at the time. "As a chair, it was really rewarding to have every professor of the department sharing their expertise on a policy issue with the general campus," Smith said. 
In addition to her work within the Department of Politics and International Affairs, Smith served as the Director of Worrell House in London for 13 years. She found the extensive work on modernization and academic team building highly rewarding. The curriculum was engaging, but it was the personal moments with the students outside the classroom that stand out the most for Smith. "We had Easter egg hunts. We had huge Thanksgiving dinners. We had teas. We had celebrations of birthdays and people getting engaged. It was a wonderful experience to live and work with the students during that time … I grew in London, along with the students growing in London," she said. The directorship also gave Smith a wonderful network of academics with whom to collaborate. "I had a superb team of British professors that work at the Worrell House, and I have lifelong friendships with those people that I truly cherish."
Her passion to engage continues in her retirement. She has a forthcoming chapter discussing the 2020 presidential campaign. She anticipates more hiking, kayaking, reading, and time with her family. She is also a licensed North Carolina rehabilitator, rescuing animals with volunteer organizations and tending to little critters at home or at the North Carolina Zoo in Asheboro.