By Jack Beyrer ('20)
"It's been a swift 46 years," says Alan Williams, Professor of History. Indeed, for someone who studies both centuries and millennia alike, about a half century of teaching might seem like a proverbial drop in the bucket. But for everyone that Dr. Alan Williams reached through his kindness, wisdom, and humility from his welcoming quarters in Tribble Hall, the long-tenured professor's commitment to pro humanitate is a shining testament to the best Wake Forest has to offer.After spending his early life in New Mexico, Dr. Williams received his Bachelor of Arts in History and Philosophy from Stanford in 1966 and his Ph.D. from Yale in 1974. Wake Forest was his first — and final — stop in a long and devoted career to teaching.
Dr. Williams had opportunities to leave, of course. After his one-year temporary position at Wake Forest expired, he interviewed with the renowned history department at the University of Wisconsin-Madison. There, Dr. Williams explained, he would have had the chance to teach graduate students and do intensive research — a dream for most professors. After Wake Forest extended him an offer to stay for as long as he pleased though, there was no contest.
"In all lives, there are variables at play, but certainly one really important reason for me was if I stayed at Wake Forest, I got to do the whole of French history. There certainly seemed to be a lot of latitude in the department to do the things you thought were important," he said.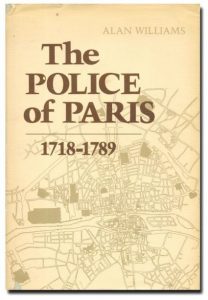 Since that fateful decision, Dr. Williams has consistently contributed to the Department of History, authoring a book on the history of 18th century Parisian police, scores of scholarly articles, and decades of devoted teaching, including Teacher of the Year in 1978.
What drives Dr. Williams more than any career accomplishments are the students he served, and the community Wake Forest provides. "Every day of my working life I get to come to a beautiful place," Dr. Williams reminisced. During his time at Wake Forest he has felt "an inexhaustible richness" to university life; students, faculty, and staff have always pushed him to expand his horizons and ask questions, even as a teacher.
This open-mindedness and humility made Dr. Williams a favorite among Deacs, many of whom majored in history. He taught a suite of courses mostly germane to French history, with a specialty in the French Revolution, but a hallmark of his course load has been his signature class: Big History: A History of the Cosmos and Humanity's Place In It (HST 112).
Listed on the Course Syllabus as "not [your] Mom's or Dad's history course," Big History invites the student to come along on a 13.8 billion year journey that draws on the sciences, social sciences, and history to learn why Carl Sagan called us "stardust contemplating the stars." Dr. Williams has called HST 112 "the most important class taught here."
"If you're a freshman and you come here thinking you want to be a historian, you might want to be a cosmologist or chemist and vice versa. If you're a senior, it gives you a greater appreciation of the connectedness of the disciplines," he said. All told, the kind of interdisciplinary, intimate setting Dr. Williams fostered was one many found irreplaceable. "The class has proved popular among seniors seeking to integrate their educational experience of the last four years, and it offers a very different view of humanity's place in the world than one sees in other history courses," Department Chair Dr. Monique O'Connell said in agreement.
Much has changed since Dr. Williams came to campus in 1974. He remembers the road that cut through Davis Field, the anthropology professors he had as neighbors in his Tribble basement, and other novel pieces of Wake Forest lore that offered a time capsule far removed from today's 2020 Reynolda campus feel. However, some changes mark significant progress in Wake Forest's mission to fulfill its goals.
When Dr. Williams first came to Wake Forest, there was only one female professor of history; now, a woman chairs the department of 23. He has taken pride in the many hires the History Department has made, particularly the additions of Susan Rupp, Monique O'Connell, Alisha Hines, and Tony Parent.
He has long been an advocate for increasing the diversity of history taught—not simply European or American, as it was largely the disciplines taught when he first came to Wake Forest. "Dr. Williams has been an important force in the way the History Department thinks about teaching undergraduates, and it is this that will remain as his legacy after he retires," Dr. O'Connell added.
Ultimately what Dr. Williams will miss the most about Wake Forest are the students. The meaningful relationships he built with them were what defined his time at Wake Forest. Something he always felt exceptional about the average Deacon was their "openness to an environment in which the best is expected of them."
His students and colleagues will remember him with equal fondness.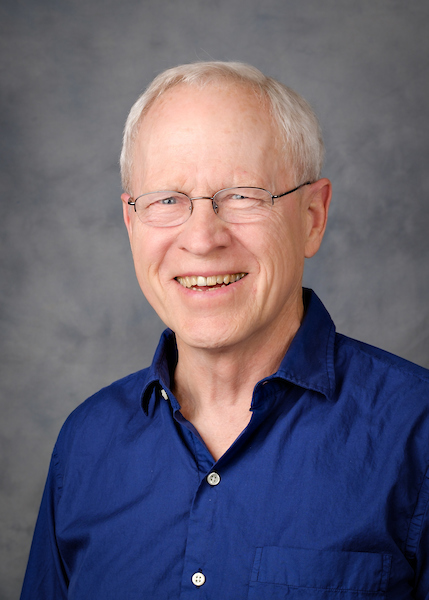 On a personal note: I, too, will dearly miss Dr. Williams. I had the distinct pleasure of taking a class in his final semester of teaching The French Revolution and Napoleonic Empire. Dr. Williams brought good humor, deep wisdom, and an ability to vivify the daily lives of historical actors in a way no other could, and he was an indispensable part of my own experience as a student of history.
Even on the verge of retirement, Dr. Williams retains his trademark sense of humility. "I don't think you ever can get it right. The variables change and there's an infinite amount to know," he said. Even if this is the case, for 46 years Dr. Williams came about as close as one can to "getting it right" and for that, Wake Forest has much to thank him for.
This profile was written by Jack Beyrer, Class of 2020.