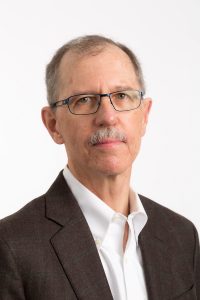 Dan Hammond is perhaps the only professor in the Department of Economics who can say he almost got a job working for the CIA.
Fortunately for Wake Forest, the CIA had a hiring freeze just as Hammond was about to start working there. Instead of studying the Soviet Union's economy, he accepted a teaching position at WFU in 1978, six years after he graduated from here with a Bachelor's degree in Economics.
But the Department of Economics benefited in more ways than one with Hammond's return to his alma mater. His wife, Claire, accompanied him to WFU and also taught Economics before retiring in 2014.
Hammond has carved out a niche for himself by studying the history of economic thought. On a whim, he sent one of his papers to famed economist Milton Friedman despite a WFU colleague telling him it was a waste of postage.
Not only did Friedman respond two weeks later with a two-page, single-spaced letter, the economist allowed Hammond to spend half a day interviewing him. At the end of it, Friedman gave Hammond a box of his old graduate school notes from the 1930s and an office key so Hammond could make copies of whatever he wanted.
Friedman has been the key to Hammond's career and the subject of several books that the professor has written over the years.
Hammond has a prophetic way of looking at his life, which has included so many random turns that have worked out in his favor – such as meeting his wife on the first day of graduate school because she was seated next to him thanks to her maiden name starting with an "H."
"You look back and you think the probability of all these pieces coming together is zero," Hammond said. "And anybody can look at their life the same way. How did this happen? One little thing along the way and you're off on a different track, but I'm not looking back. I'm not real concerned what that other road would have been. It's been a good road."
Hammond will retire at the end of this semester.
"Our department and college will miss Dan Hammond the teacher-scholar," said Sandeep Mazumder, Department Chair and Associate Professor of Economics, "but even more we will miss Dan Hammond for the man that he is."