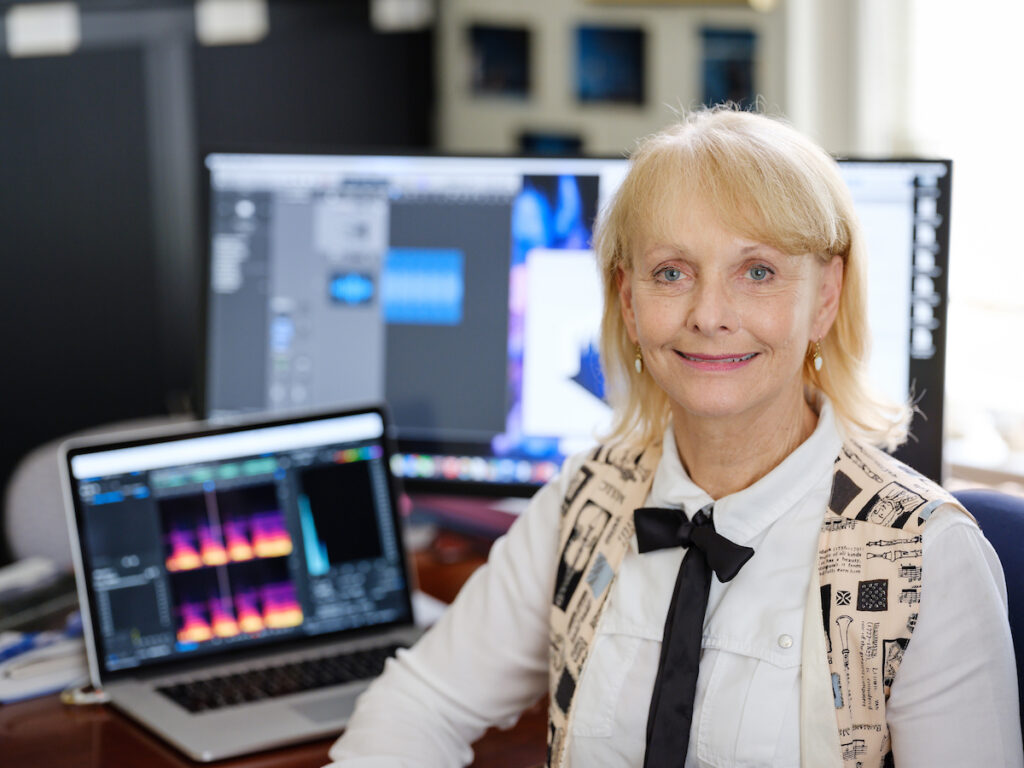 By William Turkett, Chair and Associate Professor of Computer Science
"Dr. Burg shook up my notion of a computer scientist when I was a student." That quote, from current Department of Computer Science faculty member and former student (BS '06, MA '08) Grey Ballard, is an apt description of Jennifer Burg in so many ways.
Jennifer is an internationally recognized leader in her field of digital media and its relationship to computer science education. She has literally written the textbook in this area — two in fact! Her research at the intersection of digital media and computer science education resulted in over a million dollars in funding from the National Science Foundation. In addition, Jennifer's scholarship in this area extended into the creative domain, including three performances: two in collaboration with Karola Luttringhaus and the Alban Elved dance company – Fibonacci and Phi (2003) and Une Journee Abstraite (2004); and The Love Song of J. Alfred Prufrock: A Video Interpretation (2006).
During her career, Jennifer took on a number of key roles within the Department of Computer Science, including serving as the inaugural chair when it split from Mathematics in 2000. During her time as chair, Jennifer was instrumental in overseeing major renovations to the department's home building Manchester Hall, initiating University-wide investment in high-performance computing resulting in the DEAC Cluster, and recruiting international scholar Dr. Jacque Fetrow as a Reynolds Professor of Computational Biophysics.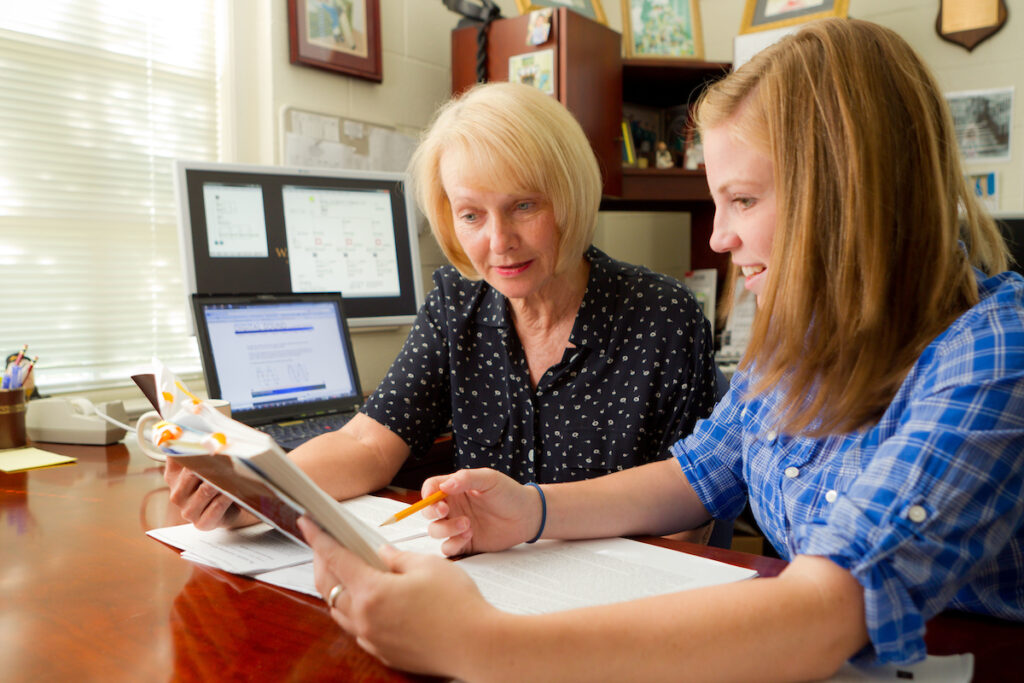 Jennifer was the first female hired as a computer science faculty member, and she has been a champion of female students – an underrepresented group within the field of computer science – throughout her career. As one aspect of this, she helped to incorporate the University's chapter of Women in Computer Science (WiCS) and has led as faculty adviser since its inception.
Sam Cho, Associate Professor in Computer Science and Physics, indicates how much he values Jennifer's immense impact on the department as well as her less serious moments. He fondly remembers how Jennifer has hosted annual Halloween parties in the department and encouraged faculty and students to dress in a costume and win a prize. Jennifer would often have one – sometimes two! – self-made costumes at the ready and would teach in them before the party. These costumes were often appropriately computer science-themed, including a robot and a Java logo: a blue and white coffee cup and saucer (Java is the programming language taught in the Department's introductory courses).
Former student and current faculty member Grey Ballard recalls how he took Jennifer's Digital Media class while she was developing her first textbook and was invited to help her test out and refine some of the exercises. He states, "I remember being taken aback that someone could love melodies and the Fourier transform with the same vigor," and their discussions around the textbook served as his first glimpse into how thorough professors are in the student learning process.
Jennifer will be sorely missed upon her retirement. While she may not be present in person after this upcoming June, her impact will continue to be felt for years to come!