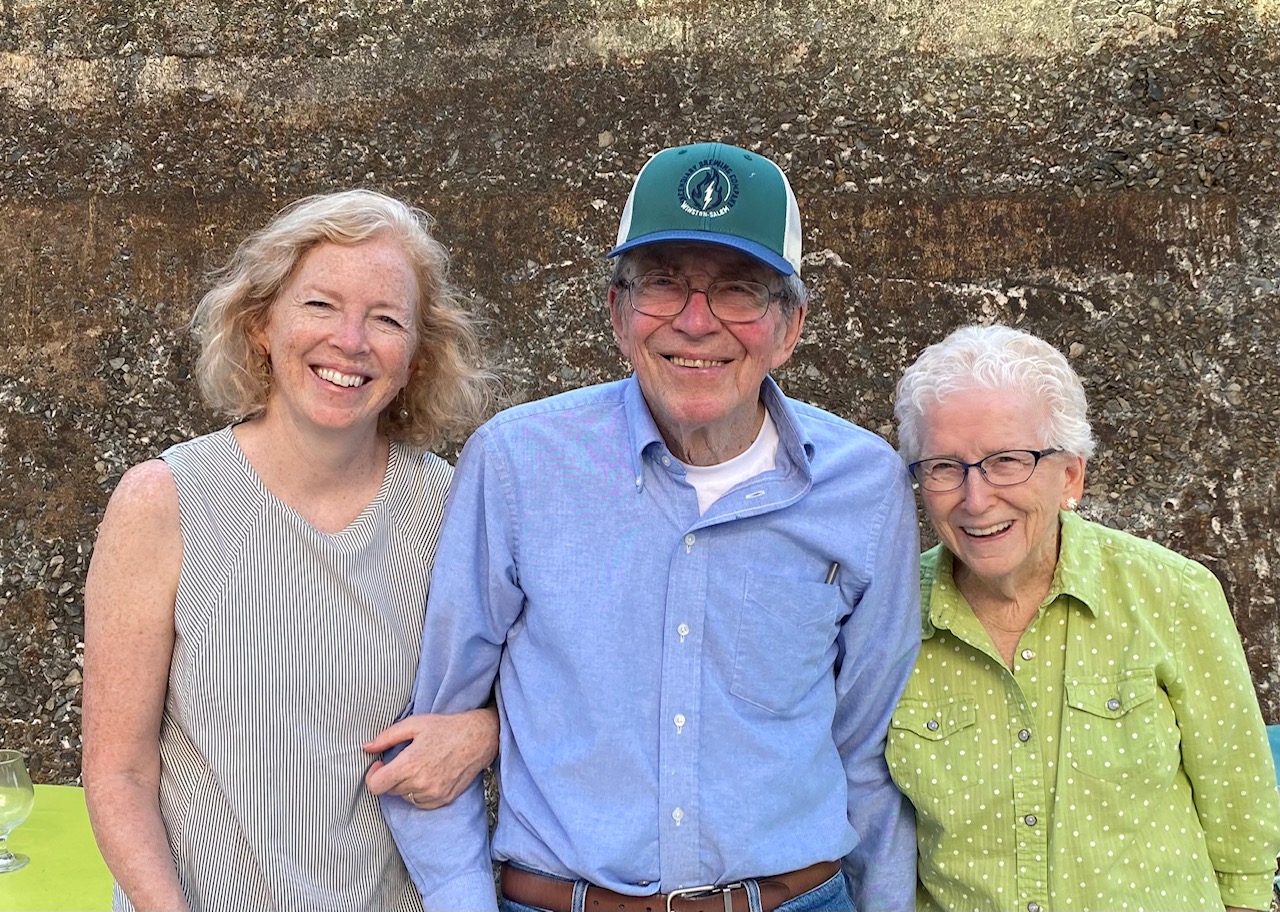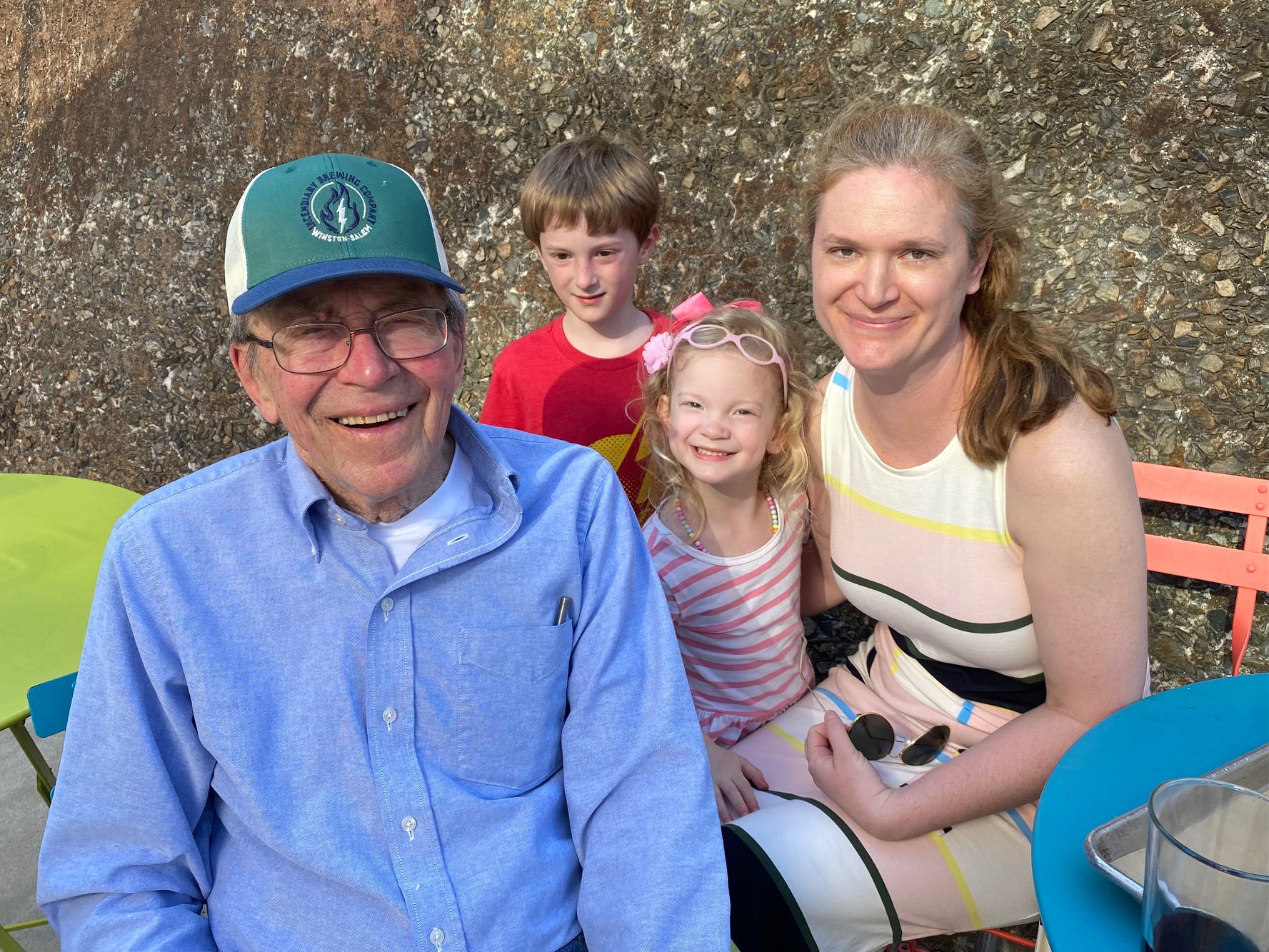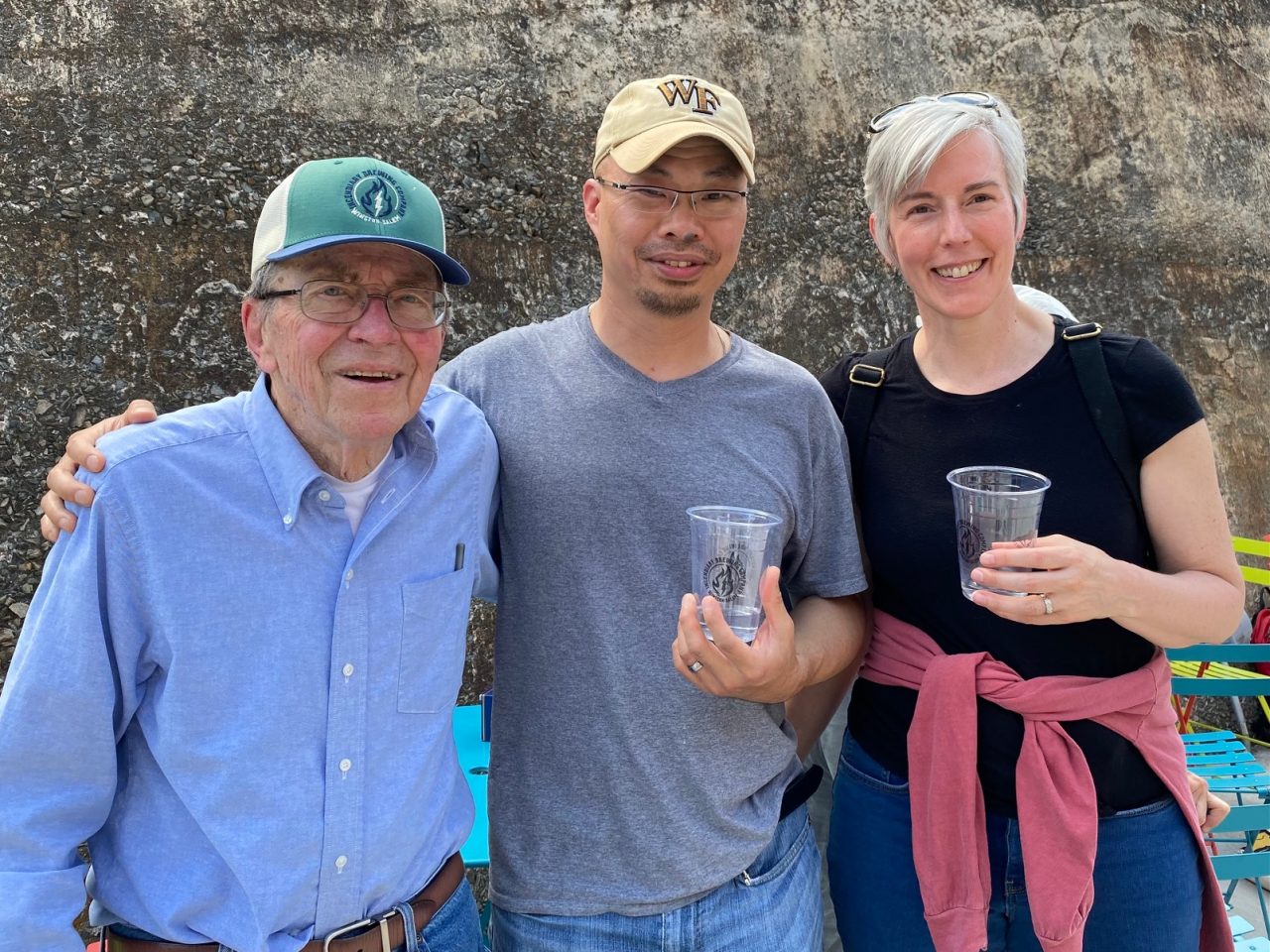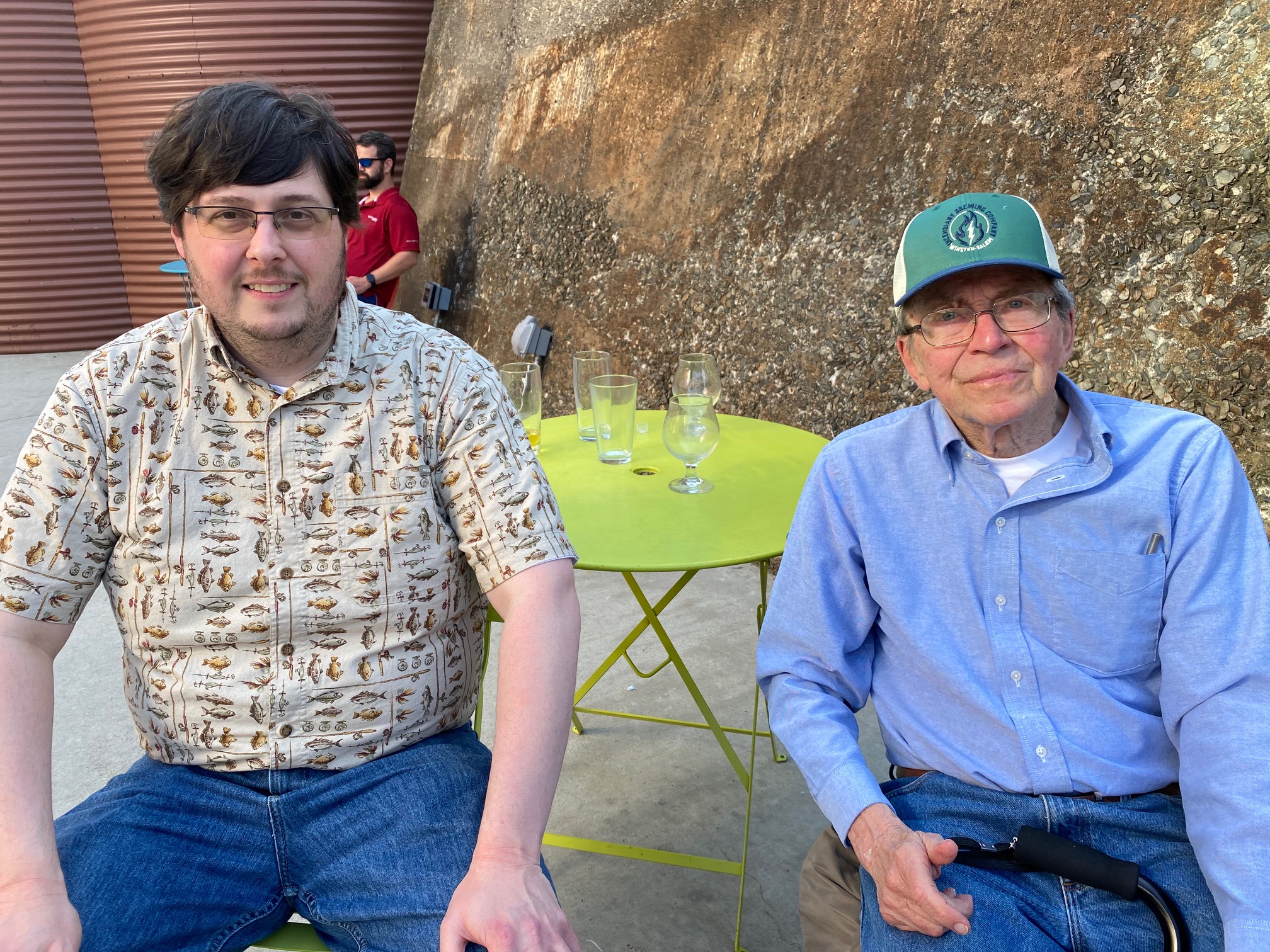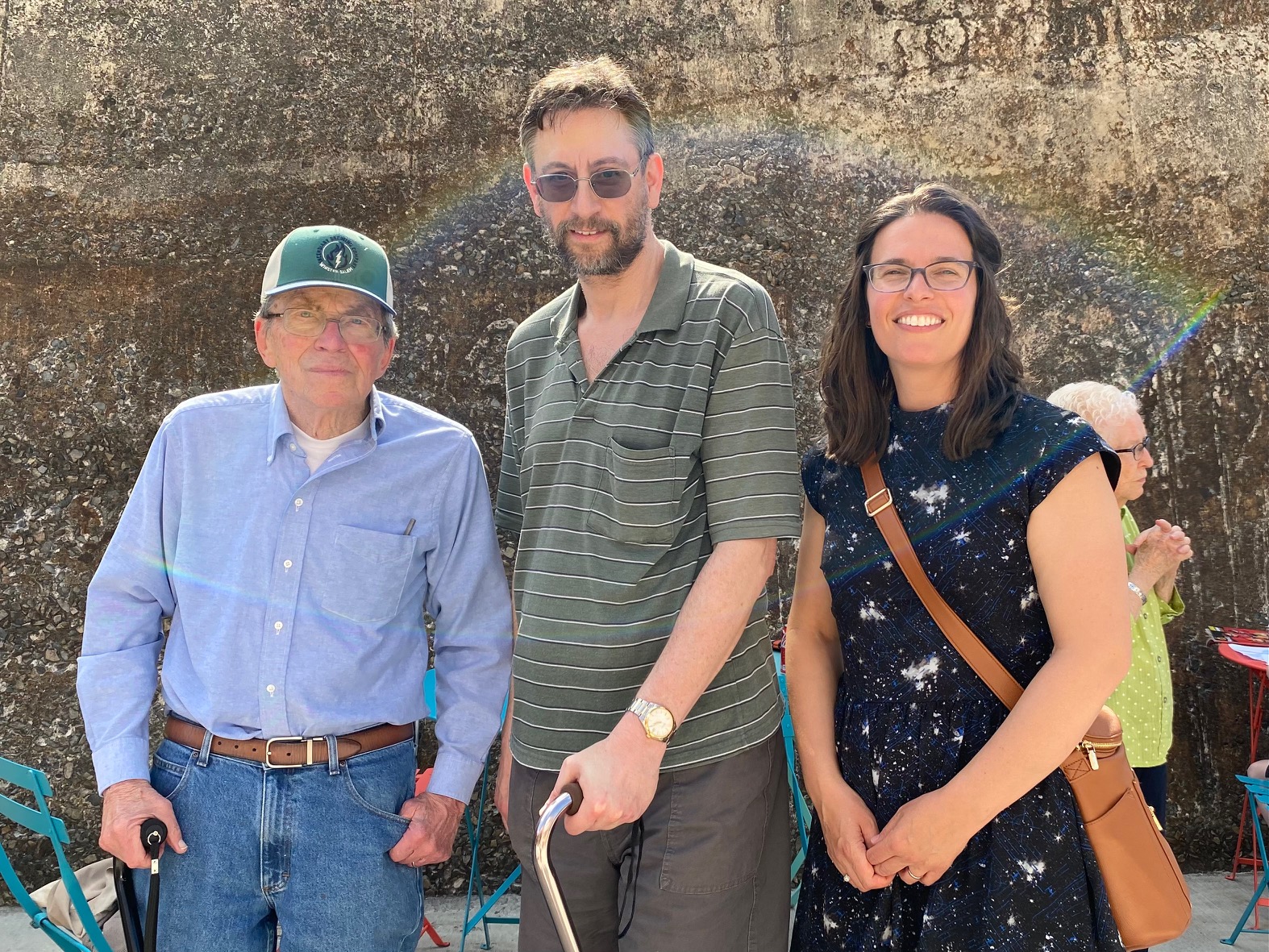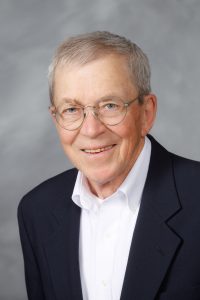 By Bethany Leggett, Associate Director of Communications, Office of the Dean of the College
Reynolds Professor of Economics John Wood has long been fascinated by how the free market operates. The 88-year-old first studied commerce as an undergraduate at Ohio University. When a recession shut down the Cleveland steel mill where he was working part-time, Wood took night courses, going on to finish his master's degree in economics from Michigan State University in 1959, and his Ph.D. in economics from Purdue University in 1964. "That's where I learned to love economics and economic research," said Wood, sitting in his office overlooking the western edge of Wake Forest's campus.
Wood officially retired in December after a 36-year career in the Department of Economics at Wake, where his academic expertise spanned macroeconomics; monetary theory and policy; and financial markets. He has published numerous journal articles and books, including A History of Macroeconomic Policy in the United States (2009), Central Banking in a Democracy: The Federal Reserve and its Alternatives (2015) and Monetary Policy in Democracies: Four Resumptions and the Great Depression (2019).
"It is difficult to describe the full extent of Wood's scholarly work in such a short space. Beyond his publications and courses taught, Wood's mind for research and inquiry has enriched the scholarly lives of his colleagues and the College Fed team. John always has insightful questions in research seminars and student presentations," said Amanda Griffith, Chair and Associate Professor of Economics.
The field of economics has become more collaborative through the years, Wood said, and the department has reflected that growth and collaboration. "We get more bright, young people with these ideas and new techniques … there's some synergy here," he said.
Prior to joining the faculty at Wake Forest, Wood's career included faculty positions at Northwestern University, the University of Pennsylvania, and the University of Birmingham in Birmingham, England. He also worked with the Federal Reserve System, Chicago Board of Trade, and the American Institute for Economic Research.
His background with the Federal Reserve has led to Wood's participation in mock Federal Reserve meetings for students at different universities. The Federal Reserve is also the subject of much of his research and his coursework. His approach is to teach students to be critically curious about the Federal Reserve and ask a lot of questions. "My chief function in life is to undermine authority. People tend to show respect for authority, though I think the liberal arts students here are more receptive to criticism. A lot want to think and be critical," he said.
The students in his classes have gone on to work for industrial companies like GE as well as financial institutions. He's not one to draw a strong line around the fields available to economic majors, seeing the importance of a liberal arts background in widening the possibilities available today. "A good scientist has to be an artist. You don't just plug in the numbers. You think of things that haven't happened before. You think of a liberal arts university along those lines of study," he said.
Now that his time in the classroom has concluded, he misses the daily interaction with students. "I don't think of myself as a teacher. I think of myself as doing joint research together. It's Economics, after all, and we aren't really sure about anything," he said, with a chuckle.
Just as the recession in his early life allowed for extra time to pursue his studies, now his retirement will do the same with more family visits with his three children. But much will remain the same, he said. His wife, Norma, drops him off at his office to continue his work researching and writing while giving faculty members and students a chance to pop by for a visit. "I expect my life really not to change. I need a schedule and some discipline," he said.
The department recently toasted to Wood's career with a retirement gathering that included no speeches but lots of shared memories and laughter, exactly how Wood wanted to celebrate.
"John was a valued member of the department as a teacher-scholar for decades. We are grateful for his excellent career at Wake Forest and his positive contribution to the economic education of countless students. His presence around the department will certainly be missed," Griffith said.