By Bethany Leggett
Visiting France usually requires a passport, luggage, and hours on a plane. For the students in Professor Judy Kem's French Studies courses, all they needed to do was walk through the doors of Greene Hall to be transported to the banks of the Seine. Kem has taught the French language, delved into Franco-centric history, and introduced French cultures through lecture, music, and film to thousands of Wake Foresters during her 33-year career.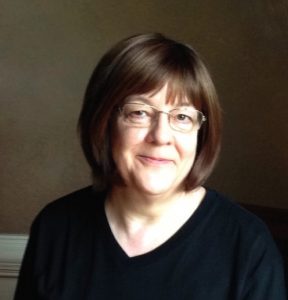 Many of those majoring or minoring in French studied under Kem in her French 212: Exploring the French and Francophone World course — which not only focused on speaking, reading and writing French, but on also understanding how particular French-speaking societies have defined themselves — and one that she taught almost every year of her career. "It's not just a history course. It also deals with art and music and several other aspects of culture," Kem explained.
And on three occasions, she journeyed with her students to France. They strolled along the streets of Dijon during the fall study away program twice, in 2000 and 2006; and she took another cohort of pupils on a summer study program to Tours in 2016. Even for those students who haven't studied abroad, Kem found their passion for French culture had already begun to grow when they arrived at Wake. "Students at Wake are very good students, very serious, and have traveled quite a bit," she said.
She shares their passion for travel to French destinations, having spent her junior year in France as an undergrad at Western Kentucky University, where she graduated with dual bachelor degrees in French and History. She joined the Peace Corps and traveled to Liberia to teach French. Upon her return, her college roommate encouraged her to apply for a graduate teaching assistantship in French, which led Kem to the University of Louisville, where she was hired on the spot while pursuing her master's degree. Next, she moved to North Carolina to pursue her Ph.D. from the University of North Carolina at Chapel Hill. "I started in graduate school and took it one day at a time, and ended up with a Ph.D. and studied in Belgium and Switzerland as well. It's been an interesting ride, shall we say," Kem said.
Her specialty lies in medieval renaissance literature, but much like Kem's multifaceted passion for all things French, her work far exceeds her specific discipline. She taught courses on French film and music, in particular the French chanson, as additional mediums to explore French culture and published articles on French film and teaching French film as well.
"That's a strength of Wake Forest: the interdisciplinary character of the University. I've exploited it quite a bit because I am a cinephile, a lover of cinema, from a long time ago. My love of history has always been there and politics as well. I have a degree mainly in literature, but Wake has allowed me to pursue areas of history and cinema in my teaching and my research. So that's been very nice," Kem said.
As a French minor adviser for more than a decade, Kem's dedication to lower-division advising is impressive, her colleagues said, and her approach to teaching outside of her research path led to greater opportunities for her and her students.
"Judy's scholarship on late Medieval and Renaissance literature, which includes two monographs and an edition of a sixteenth-century work that is a model of erudition, along with many articles, is such an important contribution to her research field. Judy didn't often teach the literature she studies in her research – the language of that period is so difficult, even for specialists – but you could often find students in her office talking with her about her research, eagerly learning about the texts and authors she was working on. In this way, by talking to students in an approachable way about her work, Judy modeled scholarly inquiry outside the classroom as well as within," said Kendall Tarte, Professor and Chair of the Department of French Studies
Kem's mentorship extended beyond the classroom to other faculty members within the Department for French Studies. Associate Professor of the Practice Véronique McNelly said she is thankful for Kem's "wisdom and support through the years, and will always cherish her quiet grace, generosity and humanity … Judy has always been welcoming and generous with her time. I fondly recall invitations for coffee or tea and enriching discussions about her far-ranging research and teaching; her courses on film and song; her writing on early modern medicine and gender; and our mutual interest in Algerian and West African politics, culture and literature." Associate Teaching Professor Coco Mann agrees with McNelly, adding "I have appreciated her mentorship since I have been here and am grateful for her willingness to share her experience with me."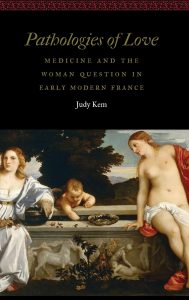 Kem's involvement within the department went beyond her course load. She chaired the French section of the Department of Romance Languages twice before the large department was reorganized into separate units in 2017. She was also a co-organizer for the Romance Languages Film Symposium in Fall 2004 and Fall 2006.
"I think it is important to meet people in other departments and explore what Wake offers, which are more and more opportunities to reach across departmental lines and work on collaborative projects. The Humanities Institute is really important for a lot of us," Kem said.
Kem's outreach to others has reached beyond Wake Forest, too. "Judy has been such a generous mentor to colleagues in French Studies and in other departments at Wake Forest, and she has also mentored junior colleagues at other universities," Tarte said. "After serving on the dissertation committee of a graduate student at Boston College, Judy continued to mentor that scholar as well as other younger colleagues in the field, who teach at other universities and with whom she has developed strong professional relationships."
Additionally, she served in several leadership roles within the University, including as Senator on the Wake Forest Faculty Senate; faculty liaison on the Staff Advisory Council; and member of the Senior University Appointments Committee. She was elected to some positions, appointed in others; and no matter what position she was serving in, she found a way to connect with many folks in other disciplines. When she first started at Wake Forest in 1987, she moved into the faculty apartments, which had been recently converted from student lodgings, and joined a consortium of new faculty arriving at the same time and choosing the same apartment arrangements. "I met several people from other departments from that experience, and then when I moved out, we kept in contact. It was a good opportunity to get acclimated to the university and meet a lot of other new faculty," Kem recalled.
A highlight of her time at Wake was Kem's tenure as the faculty director of the Teaching and Learning Center, the precursor to the Center for the Advancement of Teaching, from 2005 to 2007. At the time, the TLC was run by non-administrators who were given release time from their teaching to lead the center for two years, but upon Kem's departure, the term was increased to three years.
"It was an interesting experience because I learned quite a bit. I started reading a lot more education, pedagogical literature," Kem said. "I had been at Wake for some time, so I knew a lot of the teachers personally, but I also got to meet others from different departments that I didn't know."
The Center for the Advancement of Teaching Administrative Coordinator Deborah Snyder, who worked in the Teaching and Learning Center during Kem's tenure, recalled Kem's passion and commitment to the position; her empathy towards faculty, staff and students alike; and her collaborative nature.
"Judy attended Center workshops before she became faculty director and was always very engaged during those workshops; so I respected her for that engagement in teaching before I actually worked with her," Snyder said, adding that when Kem later came to her with specific questions to meet her formally before she became director. "It showed an interest in not only getting to know me better personally and professionally, but also that she took the time to get a better handle on what her position would entail before she assumed it. She wanted to do the best job possible in serving her faculty colleagues right from the beginning of her term."
Her collaborative approach carried throughout her term, which included the Center assuming the Faculty Mentoring Program that had been supported by another department. "Assumption of that program's related costs, with no additional funding provided to the TLC to cover those costs, meant some creative budget thinking, but Judy had great ideas and incorporated others contributed by TLC staff/students to successfully assume that program and made it a success," Snyder added.
Snyder saw Kem's directorship as an exemplary style of leadership. "I believe a true leader knows that requesting and incorporating ideas and methods from a diverse range of contributors leads to the most successful and beneficial results when formulating plans for programs and policies. Judy was a master at this, soliciting and implementing ideas from faculty, staff, and student assistants. I and my work study student therefore felt comfortable contributing ideas both when requested to, or in impromptu moments, knowing that Judy would always respect our input," Snyder said.
Even after her directorship concluded, Kem kept up with the pedagogical activities happening within the TLC, including the first summer workshop in June 2011. "We had daily sessions and I met people not only from Wake Forest but also from Elon and several other area universities. That was a great opportunity to share with other people and what they were facing and get tips. I got more into group work, peer-work, and that sort of thing from that workshop," Kem said.
Through all of her work for the University and her time teaching her students, Kem continued researching, writing, editing, and publishing articles and books on a range of topics. "The university is very supportive of research and has been very helpful in giving me research leaves and funds for travel," Kem said of the four research leaves she was granted during her career. Most recently, she published Pathologies of Love: Medicine, and the Woman Question in Early Modern France with the University of Nebraska Press in 2019.
As she enters this season of retirement, Kem will use the extra time to devote to her latest manuscript, A Ladies' Peace in Early Modern Europe, a book-length biography of Margaret of Austria and the women in her orbit — Anne de France, Isabella of Spain, Anne de Bretagne, Louise de Savoie, and Marguerite de Navarre — who joined her fight for a peaceful, united Europe.
"Everyone talks about her tragedies, but not too many people talk about her successes … I want to talk about the relationships she had with powerful women at the time. These relationships helped her to govern the Netherlands when her brother died, helped her also navigate the political rivers of the time so that her nephew became Holy Roman Emperor, thanks to her efforts," Kem said.