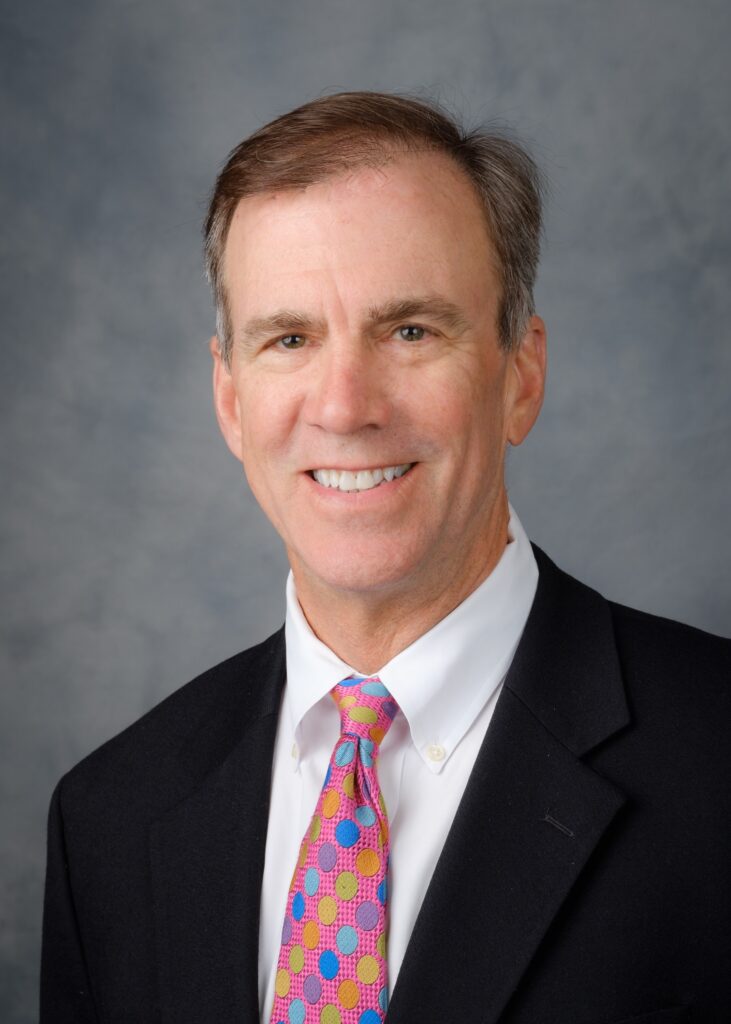 By Gary Miller, Professor in Health and Exercise Science
Dr. Michael Berry's journey at Wake Forest University in the Department of Health and Exercise Science began in 1985, following earning his Ph.D. in Physical Education from Texas A&M University and a Post-Doctoral Research Fellowship at the University of North Carolina – Chapel Hill. Michael was hired by then-Chair Bill Hottinger and was promoted with tenure quickly through the ranks from assistant to associate professor in 1990, and then full professor in 1998. He served as the Director of the Graduate Program in the department from 1990 to 1998 and then Chair from 2007 to 2017. Additionally, he has been the Director of the Human Performance Laboratory. Michael taught a wide variety of courses in both the graduate and undergraduate curriculum through the years, including human physiology, exercise physiology, nutrition, and statistics.
Michael garnered international recognition for his research in aging, disability, and pulmonary disease. He received more than $28 million dollars in research funding as an investigator for his work with $6.3 million as principal investigator. This led to close to 85 peer-reviewed publications and more than half as the first or senior author. He partnered with nearly every faculty member in the department and was a strong collaborator with colleagues at Wake Forest School of Medicine. He received numerous professional awards, including from the American College of Sports Medicine, the University of North Carolina, and Wake Forest University.
Michael's vitae impresses the reader through his service work highlighted by his membership and chairing of numerous university committees; serving as the Chair; being President and long-term executive board member of the Southeast American College of Sports Medicine; acting as a peer-reviewer for grants and manuscripts; and operating as Associate Editor of a prominent pulmonary rehabilitation journal. While this service work shows his dedication to the exercise science profession, he has a long history of work within the community, specifically with the YMCA at the regional level. Paying back to his profession and to the community is a tremendous attribute.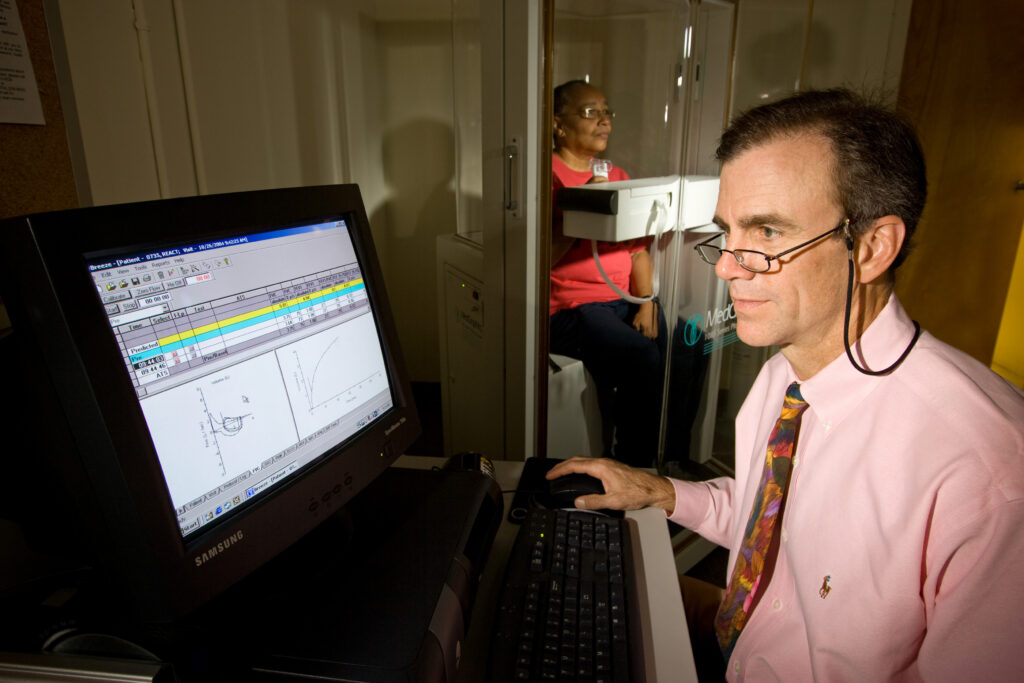 As Chair, Michael's legacy will be his work with the Wake Forest administration in securing improved departmental academic space; the department moved from Reynolds Gym to Worrell Professional Center in 2016. All faculty, staff, and students appreciate the upgrade to the new facility.
Dr. Berry touched the lives and advanced the careers of hundreds of both graduate and undergraduate students at Wake Forest through his research, advising, teaching, and administrative roles. Early in his career, Michael gained notoriety as an outstanding teacher winning a teaching excellence award in 1991. In his teaching, he was not hesitant to be innovative. In human physiology, he acted as a phlebotomist and drew blood on himself in class.  While he made it mostly through these demonstrations unscathed, it was known to make a few students a bit queasy.
Michael has been an avid exerciser and role model for those around him throughout his life, excelling in a variety of disciplines from a career as a competitive collegiate gymnast and rock-climbing enthusiast to ultra-marathon running and long-distance cycling. Michael spent a summer in graduate school ice-climbing and collecting geological samples on a glacier in the Canadian Rockies. He was known to take road trips to rock climb many of the iconic places in the U.S. Throughout his nearly 40-year history at Wake Forest, you could see him regularly leading the department running group through campus and the Winston-Salem neighborhoods. If you were one of the lucky ones to participate in these daily runs, you could hear stories of the high-jinx of his youth as well as his more recent adventures. He remains an avid climber, and he can be seen at the rock wall in the Sutton Center on campus. He likely set the record last year that will never be beaten for being the oldest student in the rock-climbing class at Wake Forest. He was a master at pull-ups and won the intramural championship several years ago. He often challenged students and colleagues to pull-up contests, where he would allow up to 3 or 4 competitors to sum their number of pull-ups and he would perform more pull-ups singularly. Michael's ideal daily itinerary during retirement will be to start the day with a morning weight lift and pull-ups, climb on the rock wall, go for a long bike ride with friends, and end the day with a yoga session. Age has not slowed down his enthusiasm for exercising.
Michael's sense of humor and willingness to push the boundaries are some of his most memorable moments. Whether in a departmental meeting, professional conference, or social engagement, Michael was ready to contribute to the discussion with a wise-crack comment. Many should not be repeated, but no one who knows him has not been touched by his humor. Maybe surprising to some is that Michael is an official ordained minister and has performed a wedding ceremony for a recent graduate student. He also gives heart-warming toasts at weddings; just be sure everyone has a good sense of humor and is not offended easily.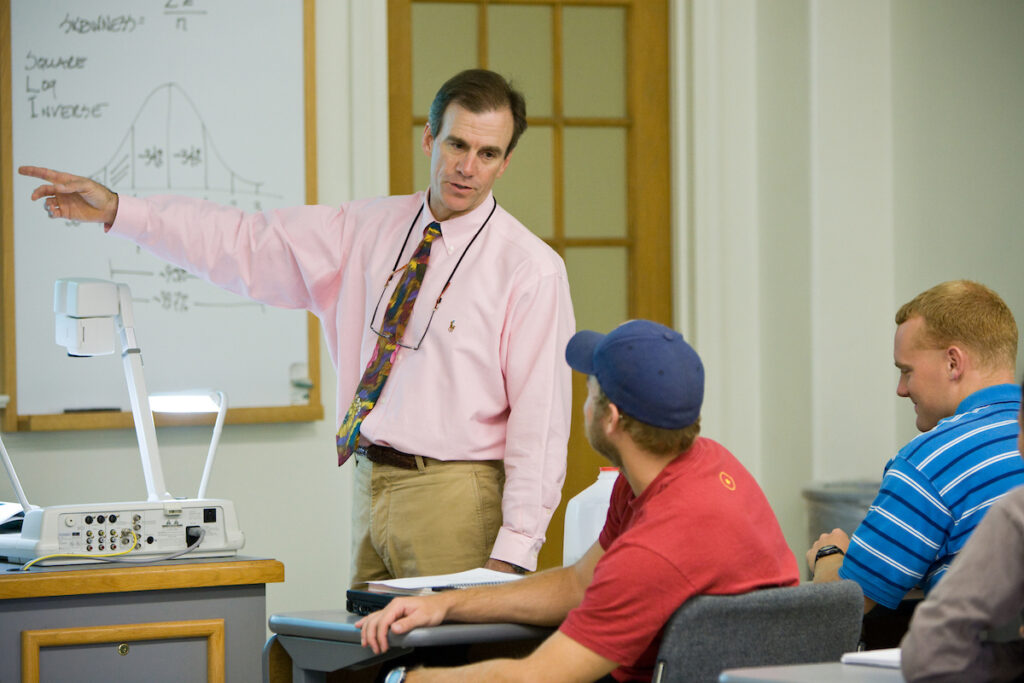 The impact Michael had on his students is evident by their experiences and relationships he built with them. A recent undergraduate alum, Zachary Rogers stated "Dr. Michael Berry was an outstanding undergraduate research mentor. He taught me the fundamentals of research and how to critically analyze research studies, which is a core piece of my work as a practicing physical therapist. His mentoring and teaching set me up for success both in graduate school and in my professional career. I would not be where I am today without his guidance, teaching, and mentoring. I will be forever grateful for the opportunity to work with him, for the time we spent together, and for the knowledge he bestowed upon me. Thank you, Michael!"  
Furthermore, Jordan Justus, who received her M.S. degree from the department, expressed her experiences with Michael. "There is truly no one like Dr. Michael Berry! He made learning fun and as a former graduate student, his love for teaching came through in each and every class.  Only he could make a statistics class so memorable, that even after 19 years, I still hum along to 'Stuck in the Middle with Mu' when it comes on the radio. Dr. Berry taught his students how to apply what we learned in the classroom to the real world, as he was always preparing us for what we might encounter after class was over. I also had the pleasure of working for him after graduate school and saw firsthand his professionalism as well as his passion and enthusiasm for his research. He taught me how to think critically, to question appropriately, and to always keep learning. Dr. Berry is one of the smartest, funniest, and most memorable professors I've ever had. I'll never forget his humor, his wit, or his pink pen. It was a genuine honor to be one of the many students that had a seat in his class."
The department and the Wake Forest community will miss Michael for his leadership, scholarship, teaching, and most importantly his collegiality. Through the years, Michael ihas been a true friend to everyone.