Main Content
UPDATED 3.16.20
We hope you and your loved ones are safe and healthy with these changing and challenging circumstances. We understand that time is a precious commodity and with the cancellation of classes and transition to remote learning, we will cancel our remaining Spring gatherings of New Faculty in the Forest. Please put the health and wellbeing of you and your family first.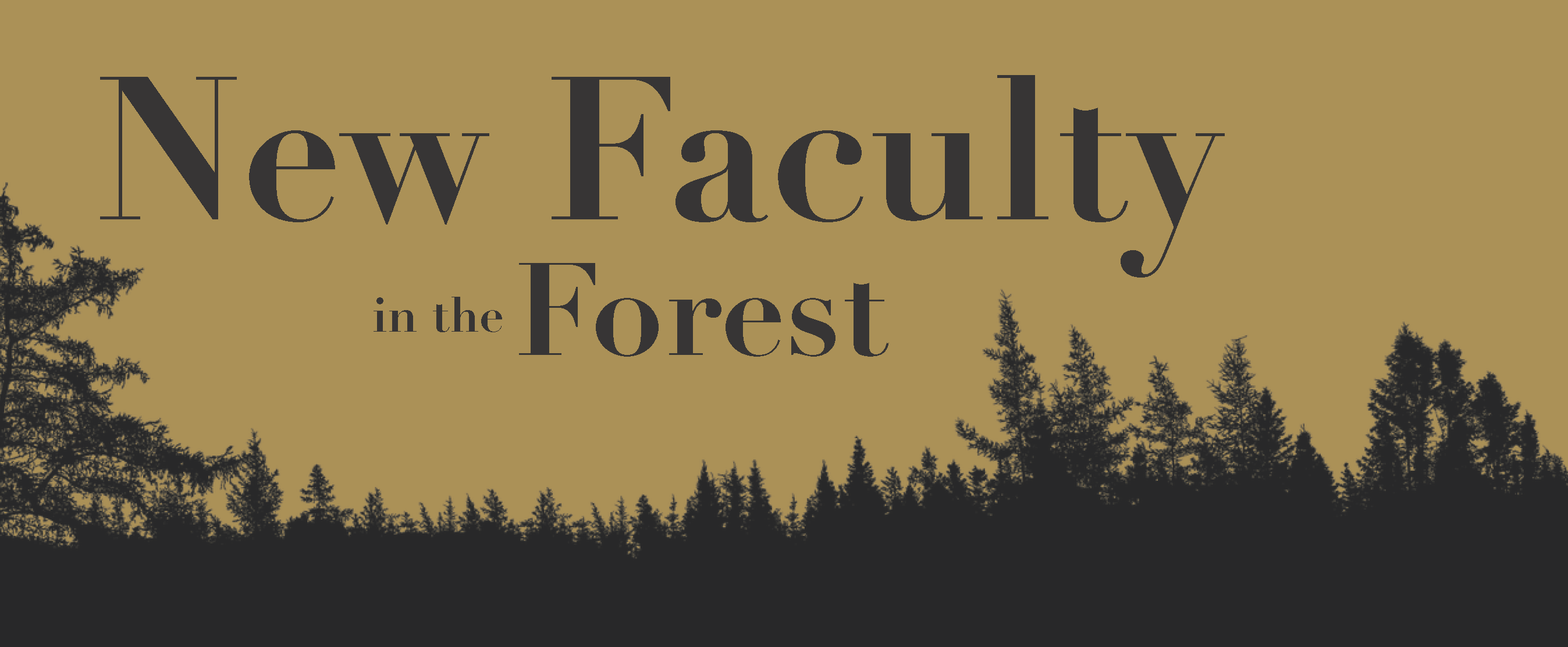 New Faculty in the Forest Program
As a new faculty member to Wake Forest, we understand that you probably have general and cursory knowledge of the University and what it has to offer. In August 2013, the College started the "New Faculty in the Forest" program, designed to help new faculty be more thoroughly acclimated to the institution. This year-long, optional program was a way to connect new faculty to different offices on campus – both student-serving and faculty-serving in nature – through a series of monthly, interactive meetings.  The 2019-2020 program is open to faculty members in their 1st, 2nd, or 3rd years at Wake Forest.
The program is organized into a "student-facing" theme in the fall term and a "faculty-serving" theme in the spring term. Click on the GOLD DATE to add each session to your Google calendar.  If you have any questions about the program, please contact Leigh Anne Robinson or Tony Marsh.  See the printable version here.
Date
Topic
Co-sponsoring Office
Time/Location
9/10/19
Resources for Students with Disabilities
Learning Assistance Center & Disability Services
Speaker: Ashley Heffner, Staff Psychologist
Time: 12:30-1:30pm
Location: Autumn Room
9/24/19
Student and Campus Life
Dean of Students Office
Speaker: Adam Goldstein
Time: 12:30-1:30pm
Location: ZSR Library 476
10/8/19
Student Career Resources
Office of Personal and Career Development
Speaker: Patrick Sullivan
Time: 12:30-1:30pm
Location: ZSR Library 476
10/22/19
Supporting Student Scholarship
URECA/ZSR/ISSS
Speakers: Rosalind Tedford/ Kelia Hubbard
Time: 12:30-1:30pm
Location: Autumn Room
11/5/19
Supporting Students
Office of Academic Advising
Speaker: Shane Weimer
Time: 12:30-1:30pm
Location:  ZSR Library 476
11/19/18
Holiday Social
Reynolda House and Gardens
Time: 4:00-6:00pm
Location:  Reynolda House
1/28/20
Grants, Fellowships, Faculty Funding
Speakers: ODOC, Tony Marsh; Office of Research and Sponsored Programs, Lori Gabriel
Time: 12:30-1:30pm
Location: Autumn Room
2/11/20
Opportunities for Professional Growth
Professional Development Center
Speaker: Monica Rivers
Time: 12:30-1:30pm
Location: Autumn Room
2/25/20
Balancing the Teacher Scholar Ideal
Speakers: ODOC, Tony Marsh; Melissa Clodfelter
Time: 12:30-1:30pm
Location: Autumn Room
3/24/20
Advice and Strategies for the New Faculty Member
Mentoring Resource Center
Speaker: Allison McWilliams
Time: 12:30-1:30pm
Location: Autumn Room
4/14/20
Processing T and P "Expectations"
Office of the Dean of the College
Speakers: Michele Gillespie, Tony Marsh
Time: 12:30-1:30pm
Location: Autumn Room
4/28/20
End of the Year Reception:  Focusing on the "Teacher"
Center for the Advancement of Teaching


Speaker: Betsy Barre

Time: 5:00-6:30
Location: Center for the Advancement of Teaching, 6th Floor, Wilson Wing, ZSR Library