Accreditation & Reaffirmation
Accreditation & Reaffirmation
Main Content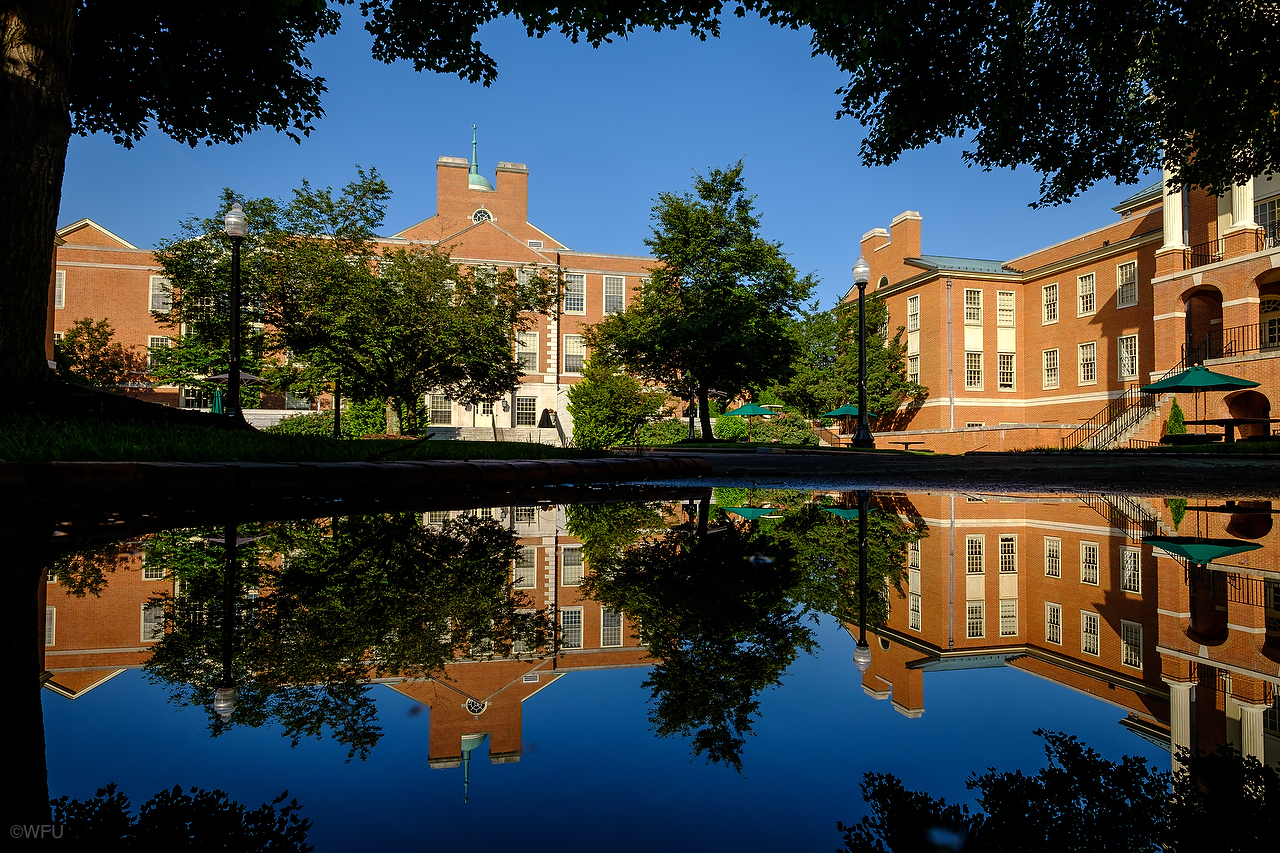 SACSCOC General Information
The Southern Association of Colleges and Schools-Commission on Colleges reaffirmed Wake Forest University's accreditation in December 2016. With this affirmation, all of Wake Forest University's academic programs and administrative units are accredited through December 2026. The College played (and continues to play) a crucial role in the accreditation process for two main reasons: (1) the College oversees the General Education Curriculum (known as SACSCOC Standard 3.5.1); and (2) the College's 48 academic programs undergo a system of institutional effectiveness to ensure that students are learning in their respective majors (known as SACSCOC Standard 3.3.1.1).
In order to measure institutional effectiveness, SACSCOC requires institutions to demonstrate a system of continuous improvement at all levels. When reviewing academics, SACSCOC asks that the schools focus on individual academic programs (what we usually call "degree programs"), and that each program has a clear set of Student Learning Outcomes. For most departments in the College, this simply means providing evaluation information for either the  B.A. or a B.S. degree offered by their department. However, a smaller percentage of departments offer 2 or more degrees, meaning that those programs must demonstrate efforts for continuous improvement for the number of undergraduate degrees they confer, even if they have a program with a small number of majors.
For more information on the reaccreditation process, please contact your department chair.
Undergraduate College
Wake Forest College began as a manual labor institute in 1834, with an initial class of just 16 young men. Today, more than 5,400 undergraduates and more than 480 premier teacher-scholars comprise the cornerstone of our collegiate university, Wake Forest College. Wake Forest remains dedicated to maintaining the highest standards of education and to preparing our students for life in a challenging, global environment.